The UAB celebrates its 50th anniversary with an array of events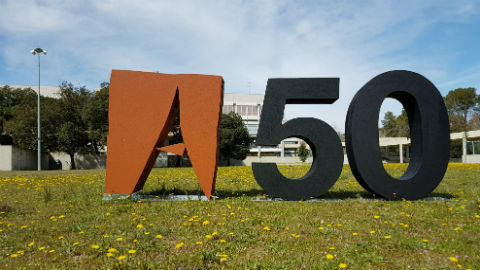 Different events will take place at the UAB in celebration of the university's 50th anniversary and will lead up to the main event on 6 June, a celebration dinner at the SAF building to honour all of those who have made these first 50 years possible.



23/03/2018
SPORTS MASTER CLASS
The Faculty of Communication Studies will organise a Sports Master Class with the participation of journalists from channel TV3 specialising in sports. The master class will take place on 17 April at the faculty at 12 noon.

SUSTAINABLE WALK
The UAB Environmental Office organises a popular walk on 19 April at 1:35 p.m. which will take participants around the most relevant and emblematic parts of the campus. The route, which is part of the activities offered in the Health and Sustainability Week, will begin at the Plaça Cívica and is addressed to all those interested in discovering more about the university and the changes it has undergone throughout these years. The walk will include images showing the changes on campus and its buildings, as well as a set of "trivial" questions for participants to test their knowledge on the history and nature of the university.

DEBATE AT THE CCCB
On Wednesday 25 April at 7 p.m. the Centre de Cultura Contemporània de Barcelona (CCCB) will offer a round table with current and former lecturers, students and university staff from the UAB.

CONCERT IN SABADELL
On Thursday 3 May the La Faràndula Theatre in Sabadell will play host to the UAB's 50th Anniversary Concert. Beginning at 8 p.m., music will be the highlight of this celebration event which will be held in a venue as unique and iconic as the La Faràndula Theatre.

LITERARY AWARDS CEREMONY
The 2018 Literary Awards ceremony will also take place on 10 May. These awards are given by the Cerdanyola del Vallès Town Council and the UAB and each year the UAB Publishing Service publishes the winning literary pieces.

All literary pieces were handed in on or before 12 February. A total of 34 short stories were received and will be considered for the 9th "Caterina Albert" Award, 73 poetry books will be eligible for the 23rd "Miquel Martí i Pol" Award and 46 novels will be eligible for the 24th "Valldaura-Memorial Pere Calders" Award.

PRESENTATION OF THE UAB HISTORY BOOK
The UAB will present its book on the 50 years of the university on Wednesday 6 June at 6 p.m. in a place yet to be determined.

UAB ANNIVERSARY DINNER
The 50 years celebration dinner will take place on 6 June at 8:30 p.m. at the SAF building. The whole university community is invited to join this celebration of the past and present of the UAB which will take place exactly 50 years after the founding of the UAB on 6 June 1968.
For more information please visit:
WEBSITE OF THE UAB's 50 YEARS (in Catalan)
Related news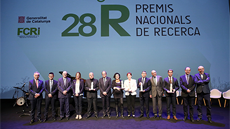 UAB Rector Margarita Arboix accepted the award at the National Research Prizes 2017 awards ceremony. Read more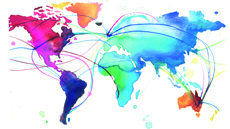 Do you wish to study abroad next year but you don't know how? From October 16th to 25th there will be De la UAB al món talks addressed to students who wish to study abroad.
Read more
View all news