The UAB Barcelona Summer School opens its doors to the UAB students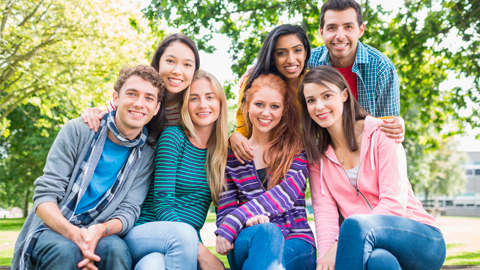 From April 30, UAB students can sign up for the 24 Summer School courses to live a unique international experience. In this year's edition, face-to-face and online classes are combined.
28/04/2021
The registration period opens for all the UAB students from April 30. The Sixth edition will have an especial format due to COVID-19 in which will predominate the duality between online and on campus presential courses.
The new edition, with the International student's registration period opened, consists of 24 courses in English and 4 in Spanish in the different knowledge areas: Social Sciences and Law, Arts and Humanities, Sciences, Health Sciences, Biosciences and Engineering. The tuition fee is 200 euros for UAB students who can take up to 12 ECTS credits. You can check the specificities of each course in the principal website.
The recognition of credits allows students to incorporate the courses in their Transcripts, even though the courses enrolled cannot be part of their study programme, it could speed up the process to obtain their university degree. This process benefits the students who have a few credits left and do not want to take another semester or academic year.
Dual modality allows students to choose the situation which fits better for their needs, but without forgetting its international spirit. The organization has been adapted to the exceptional situation to enjoy a complete intercultural experience whether it is from home or from our campus in Barcelona.
The UAB guarantees the accomplishment of all sanitary measures dictated from the Spanish and Catalan Health authorities for the virus contingency to assure security on presential courses in our campus. Registration forms are available in the main web of the UAB Barcelona Summer School.
This information is related to the following SDG
Reduced inequalities

Gender equality

Quality education

Sustainable cities and communities