The UAB among the top 200 universities with the best reputations in the world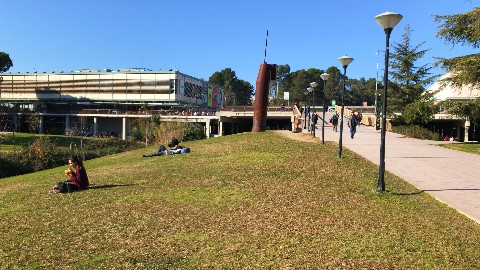 The 2020 edition of theTimes Higher Education World Reputation Rankings places the UAB between 151 and 175 in the list of top universities, both for its reputation in academics and in research.
03/11/2020
The Universitat Autònoma de Barcelona ranks among the top 200 best valued universities in the world, according to the results of the 2020 edition of the Times Higher Education World Reputation Rankings, made public today. THE makes use of the data of reputation surveys in research and in teaching of its general ranking to create this reputation-based classification, with a greater weighting of research results than of academic activities.This is the largest survey in this sector in the world, and is based on the opinions of independently-chosen senior academics.
The list places the UAB between positions 151 and 175 worldwide, alongside the University of Barcelona, which is in the same position segment. The only other university from Spain to feature in the list is the Complutense University of Madrid, ranking in the positions 176 to 200.
The surveys were conducted between the months of November 2019 and February 2020, witih a total of 11,004 surveys answered by academics from 132 countries. Participants gave their opinion on the level of the institutions in their fields of expertise, and listed up to 15 universities they considered to be the best in each category (research and teaching). Thus, the score of each university is based on the number of times an institution is cited by one of the survey respondents as being one of the best in their field. The most cited institution, Harvard University, was the one to serve as a reference for the reputation of all other universities, expressed in the percentage of citations received when compared to Harvard.

More information:
https://www.timeshighereducation.com/world-university-rankings/2020/reputation-ranking