The Faculty of Sciences celebrates its 50th anniversary with a talk on science and democracy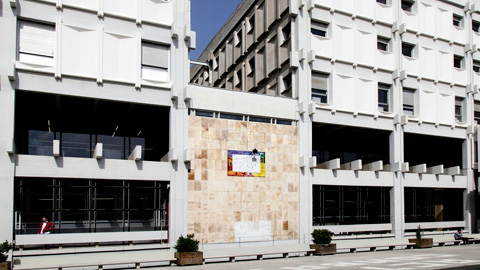 On 8 April, the Faculty of Sciences will be celebrating its 50th anniversary with an online conference on the interaction between scientific research and the public sphere which will be given by chemist and historian Agustí Nieto-Galan.
06/04/2021
On 8 April, the UAB Faculty of Science will be celebrating its 50th anniversary with a conference entitled "Ciència i democràcia: algunes reflexions en temps d'incertesa" [Science and Democracy: reflections in times of uncertainty], offered by Agustí Nieto-Galan, professor of the Department of Philosophy and director of the Institute of History of Science at the UAB. The conference will be offered through the Teams platform at 12 noon.
The conference will focus on the relation between scientific research (knowledge in a broad sense) and its continuous interaction with the public sphere. Through some historical examples from the 20th century and events occurring in this past year, Dr Nieto-Galan will touch upon some of the greatest challenges faced by the scientific world today: a constant change in specialities and disciplines, media's impact on scientific authorities, the incursion of gender perspective, the importance of teaching and dissemination, and the growing sensitivity towards environmental issues.
Chemist and historian Agustí Nieto-Galan is professor in the history of science and ICREA Acadèmia researcher. He was researcher at the Modern History Faculty of Oxford University and at the CNRS in Paris. His research has focused on the history of chemistry (18th to 20th centuries), the history of scientific dissemination (18th to 20th centuries), the urban history of science and the relations between science and politics in the 20th century. His latest books are The Politics of Chemistry (Cambridge University Press, 2019) and Tóxicos invisibles (Icaria, 2020, edited in collaboration with Ximo Guillem-Llobat).
More information: Faculty of Sciences

This information is related to the following SDG
Quality education