The ECIU celebrates its 25th anniversary
The European Consortium of Innovative Universities (ECIU), of which the UAB is member since 1997, celebrated 25 years since its creation with an exhibition entitled "ECIU Back to the Future", and with several meetings in Enschede, the Netherlands, which included the attendance of UAB Vice Rector for International Relations and current ECIU President Màrius Martínez.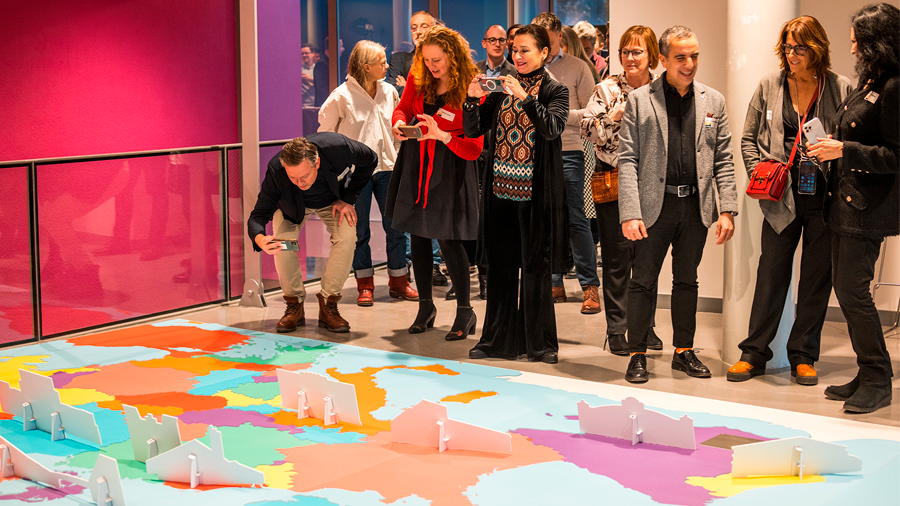 The ECIU, created in 1997 by the UAB, Aalborg University (Denmark), Dortmund University (Germany), Hamburg University (Germany), the University of Warwick (UK), and the University of Twente (the Netherlands), is now celebrating its 25th anniversary.
To celebrate the event, on 15 December the University of Twente inaugurated the exhibition "ECIU Back to the Future" both online and at the university, to show the past, present and future of the consortium. Through a series of videos, animations, questionnaires, photos, etc., the exhibition explains the different aspects of the ECIU, such as exchange programmes for students and lecturers, joint study programmes at member universities, and innovative education methods. In this sense, visitors will be able to see the evolution of the ECIU in these 25 years thanks to interactive elements. For example, they will be able to test their knowlege in the ECIU with a real questionnaire, consult videos with the stories of students and experiences explained by lecturers, watch a film on challenge-based learning and read about the latest educational developments, such as microcredentials and flexible learning paths, as well as the future of the ECIU.
"Our 25th anniversary allows us to confirm the vitality and robustness of the alliance, which reaches these 25 years with a huge project underway (the ECIU University) and a renewed will to braoden and continue strengthening our ties and our role in society", explained UAB Vice Rector for International Relations and current ECIU president de Màrius Martínez.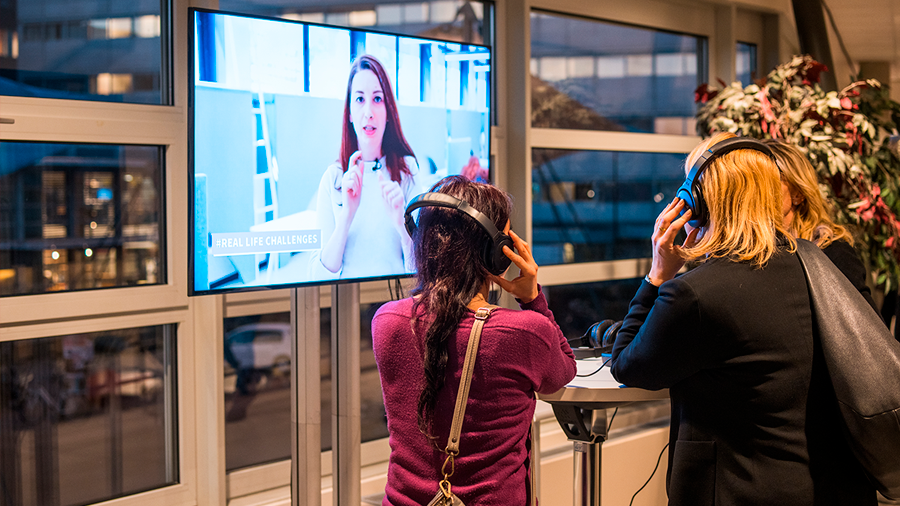 The ECIU is a network of universities coming together due to their common profile of beliefs, interests and mutual trust. It includes 13 European universities and one extra-European partner university. Currently, its most outstanding programme is the ECIU University, in which the different member universities offer challenges and micro-modules in which students can work on in a team to find and implement solutions with real effects for society.
For more information please visit: Online exhibition "ECIU Back to the Future"
ECIU University
Affordable and clean energy
Quality education
Sustainable cities and communities
Partnerships for the goals