The AmicsUAB association to hold its annual celebration
The AmicsUAB assocation organises the 20th edition of its Festa AmicsUAB, a celebration of the connections existing between University and society. The event will take place on 24 November at 7 p.m. at the UAB Casa Convalescència in Barcelona (Carrer Sant Antonia Maria Claret 171) and, as usual, will be held as a tribute to those helping make the UAB a better university thanks to the social impact several of the activities conducted from the University have. to attend please sign up on the association's website. The event will also be offered live on the AmicsUAB's YouTube channel.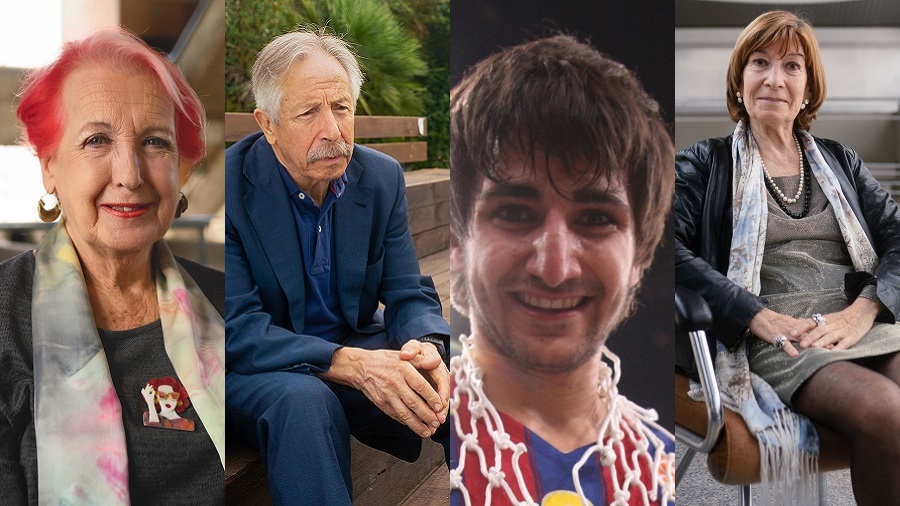 Three different awards will be given in recognition of the social impact of several of the activities conducted from and at University.
The Amic dels Amics Award, which goes to people who have made numerous contributions to connecting University and society, will go to Department of Applied Economics Professor Josep Oliver, renowned researcher and scientific disseminator; Department of Sociology Professor Carlota Solé, expert in minorities and migrations; journalist Rosa Maria Calaf, television correspondent around the world and one of the founders of the Catalan TV station, TV3; and NBA player and philanthropist Ricky Rubio, whose foundation has made several important contributions to the university hospitals of Vall d'Hebron and Germans Trias i Pujol.
The Col·lectiu UAB Award, conferred onto different UAB entities working to improve the services offered by the University, will go to the Computer Vision Centre (CVC). And lastly, the Amics de les Biblioteques Award, given to individuals or entities contributing with the patrimony or time to the libraries located on campus, will go to the Sociological Research Centre on Everyday Life and Work (QUIT).
This edition will be presented by TV3 news anchor Xavier Coral. Also participating in the event will be UAB Rector Javier Lafuente; President of the AmicsUAB Francesc Cayuela and President of the UAB Social Council Gabriel Masfurroll. The event will also include a performance by the UAB Chamber Choir and will also provide funding for the organisation of the UAB Race, to be held on 18 December.
Good health and well-being
Reduced inequalities
Quality education