Second edition of the UAB Games coming soon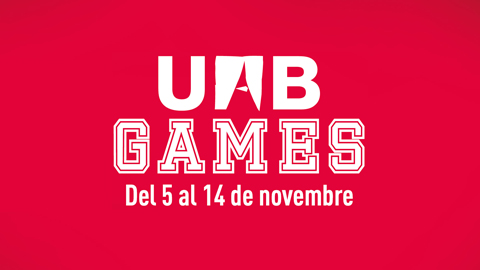 Football, paddle tennis, laugh therapy and Hearthstone are some of the activities programmed for the second edition of the UAB Games, organised by SAF as part of the UAB's 50th anniversary celebrations and its Festa Major. The games will take place from 5 to 14 November.
19/10/2018
As part of the UAB's 50th anniversary and Festa Major, the Servei d'Activitat Física (SAF) organises from 5 to 14 November the second edition of the UAB Games, transverse, inclusive and solidarity games open to all community members.

This year's motto will be "Mens Sana in Corpore Sano" and the edition will focus on the values of respect and healthy habits. All money collected from the registration fees will go to the projects aimed at taking in refugees coordinated by the UAB Solidarity Foundation (FAS).

The activities programmed during these two weeks are divided into four categories: team sports, such as powerchair football and wheelchair basketball; individual sports, such as paddle tennis and squash; fitness activities such as laugh therapy or yoga; and e-sports, such as FIFA football and Hearthstone.

All those participating in the games will receive a commemorative diploma and will be eligible for a one credit validation certificate after participating and successfully completing a questionnaire. The winners will also be registered in the UAB competitions of the UAB Games activity they participate in and four entries to the university's sports facilities.
More information: null