Resilients organises the International Day of Persons with Disabilities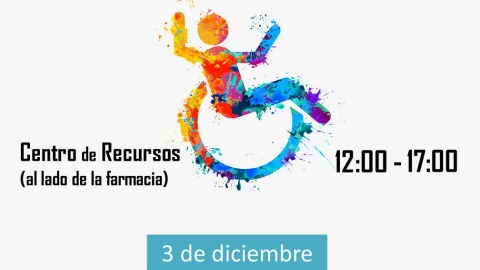 On 3 December, the Resilients association is organizing a conference to raise awareness about the situation of people with functional diversity. The event will take place from 12 noon until 5pm at the Resource Centre for Student Societies.
01/12/2015
The collective organizes a conference with plenty of debate, and fun and cultural activities.
The Resilients association , registered in elDirectori, intends to be a meeting point, and a place of reference for all people with functional diversity on the UAB Campus.

On occasion of the International Day of Persons with Disabilities, this student society is organizing a conference with plenty of debate, as welll as fun and cultural activities designed to share knowledge about the architectural and social barriers that they face with the university community. It will also inform people about the history of the welfare of people with functional diversity.

The conference will take place at the Resource Centre for Student Societies. First, at 12 noon, members of the Assembly for Diversity —which fights to promote social integration of visually-impaired people— and Resilients will give a talk about the social life of people with functional diversity, and they will also discuss employment, access to leisure, personal relationships, etc. The talk will end with a debate about many issues and opinions in relation to functional diversity. At 3pm, and in order to understand history better, there will be a quiz organized by members of Resilients. The prize for the winner will be a hamper full of cultural products related to the conference theme.

Finally, at 4pm there will be a performance by Eva Hernández, whose blindness has not prevented her from fulfilling her dream to sing. Members of the group Indivers, formed by visually-impaired singers, will also appear in the concert. These musical performances will close the International Day of Persons with Disabilities.

More Information:Activities_resilients
More information: null