PATHBIO project to train researchers using mouse models successfully completed
This December the Final Meeting of PATHBIO (Precision PathoBiology for Disease Models), led by the UAB, has taken place in Naples, to train researchers in the use of mice as animal models for human diseases. A total of 385 students from 47 countries have participated in this initiative.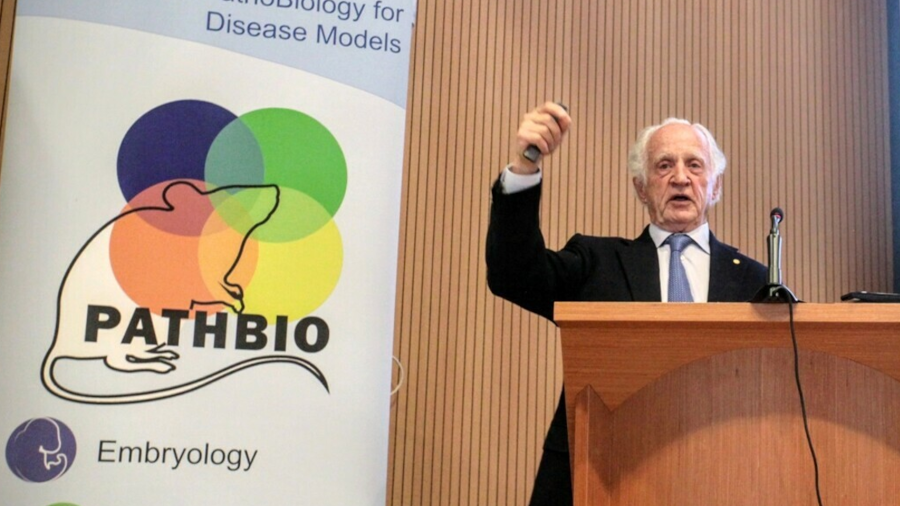 This meeting, celebrated on December 2nd and 3rd in the CEINGE auditorium and in the Naples Pallazzo delle Biotecnologie, has had the participation of worldwide researchers specialized in the field of mouse phenogenomics. Among them, the participation of Professor Mario Renato Capecchi, 2007 Nobel Prize in Physiology or Medicine, for his discoveries of the principles for introducing specific genetic modifications in mice through the use of stem cells, has stood out. Capecchi gave the lecture "There are still surprises derived from genetic manipulation of the mouse", on innovative models and possible therapies resulting from his research with the laboratory mouse.

During the event, a satellite meeting was also held open to the public and dedicated to reproducibility and translatability in research, a primary need in current biomedical research. The meeting discussed the extent to which animal testing is key to developing innovative therapies for human disease, but the lack of reproducibility and translatability (from the bench side to the bed) hampers trust in preclinical research.

The European project PATHBIO (Precision Pathobiology for Disease Models) on mouse models for human diseases has been the first European Erasmus + Knowledge Alliances project led by the UAB. It is a project the main objective of which is to implement an integrated European approach to improve education and training of researchers using mouse models, identifying new technologies and new fields of knowledge.

Over these three years, PATHBIO has organized 9 summer courses on mouse anatomy, embryology, pathology and imaging, with a total of 385 students from 47 different countries (see figure). In addition, the consortium has produced innovative teaching material, such as an Atlas for the Identification of the Mouse Lymphatic System, an X-Ray Annotation Mouse Atlas, and a 3D Mouse Embryo Deconstruction.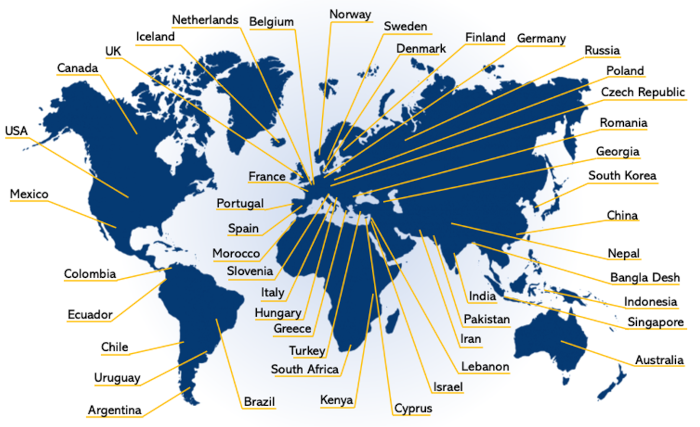 This initiative has been coordinated by Jesús Ruberte, professor at the UAB Department of Animal Health and Anatomy. The PATHBIO consortium is constituted by a total of 23 members, including leading European universities (Cambridge, Sheffield, Copenhagen, Lisbon and Naples), the European centres of excellence in mouse research (Helmholtz Zentrum, Medical Research Centre, Institut Clinique de la Souris and Institute of Molecular Genetics), companies dedicated to the production of mouse models for human diseases (The Jackson laboratories, Toronto Center for Phenogenomics and Charles River Laboratories), as well as extra-European members of a global scope (Instituto Pasteur Montevideo, Phenogenomics Australia , Korean Mouse Phenotyping Center, among others).