Enrolment open for the 2021 May and Summer Pre-Established programmes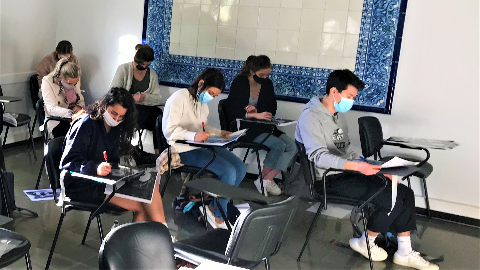 To offer maximum flexibility to international students interested in a formative stay on the UAB campus in Barcelona in the months to come, this year it is possible to combine May and Summer programmes for a 6 or 9 weeks stay between May and July.
25/02/2021
The Pre-Established programmes are designed for international students wishing to study in Barcelona subjects taught in English or in Spanish in the following fields: Art and Architecture, Economics and Politics, Business, Mediterranean Studies and Languages.
Both programmes can be followed in three study modalities: face-to-face, hybrid and 100% online. At the end of the stay, students obtain a UAB certificate with credits completely transferable at their home university. The classes are held on the UAB campus in downtown Barcelona, in a singular art nouveau building belonging to the Hospital of Sant Pau complex, declared UNESCO World Heritage site, near Gaudí's Sagrada Família.
The May 2021 programme has a 3 weeks duration in May, whereas Summer 2021 covers 6 weeks, starting on the second half of June. This year, both can be combined into a 6 or 9 weeks programme, worth between 12 and 24 ECTS credits.
The enrolment for both programmes will remain open until April 16th, for May 2021, and until May 7th, for Summer 2021.
All May 2021 programme details
All Summer 2021 programme details