The UAB awards the Ítaca Award to journalist Rosa Maria Calaf
On 21 November, the journalist Rosa Maria Calaf will be awarded the Ítaca Award by the Cabinet of Communication and Education and the master's degree in Travel Journalism, offered by the Department of Journalism and Communication Studies of the UAB Faculty of Communication Studies. The awards ceremony will form part of the 11th Communication, Travel and Adventure Session and will take place at 9 a.m. at the faculty's Aula Magna.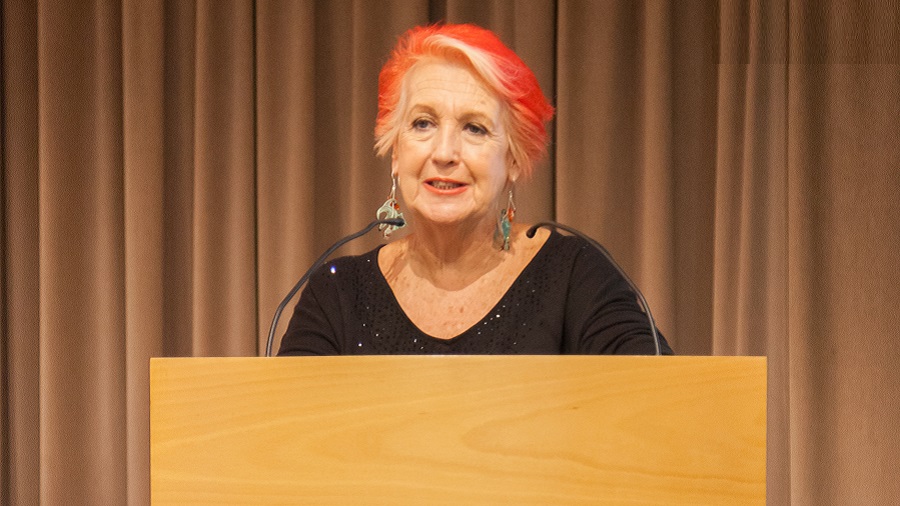 Rosa Maria Calaf (Barcelona, 1945), llicenciada en Dret i Periodisme, ha dedicat la seva vida al periodisme i als viatges, convertint-se en la corresponsal de RTVE amb la trajectòria més àmplia i diversa. Des de la seva corresponsalia a Moscou, Viena, Hong Kong, Roma, Nova York, Pequín o Buenos Aires, ha treballat informant el món des d'una mirada ètica i un fort compromís amb el bon periodisme.
Va formar part de la plantilla de TVE (1970-2009) i va ser membre de l'equip fundador de TV3 com a directora de programació i producció (1982-1983). Calaf ha rebut més de trenta guardons, entre els quals destaquen el Premi Tota una Vida de l'Acadèmia de Televisió, el Premi Nacional de Periodisme de Catalunya, l'Ondas a la Millor Tasca Professional o el Women Together de les Nacions Unides.
En anteriors edicions, els premiats van ser Martín Caparrós, Pepa Roma, Jordi Évole, Sebastião Salgado i Miguel de la Quadra-Salcedo. El reconeixement busca ressaltar la trajectòria periodística o comunicacional de professionals compromesos amb la seva tasca. Calaf, a més, va pronunciar la lliçó inaugural del curs 2016-2017 a la UAB, titulada «Sortim de l'ombra. Contra la ignorància i la desigualtat».