General information
UAB's Virtual Fair for Master's Degrees, Graduate Courses and PhD Programmes
Informative sessions with each programme's direction, from the 27th to the 30th of September. Registration is open!
Official UAB

Credits: 60 ECTS credits
Beginning of the pre-enrolment period 01/02/2022
See the calendar
Pre-registration period: Closed
Places: 40 places
Price: €27.67 per credit (EU citizens and non-EU holding an EU residence permit). 2022/23 Academic year.
€75 per credit (non-EU citizens who do not hold an EU residence permit). 2022/23 Academic year.
Language: Catalan and Spanish
Mode: Classroom-based learning
Teaching centre: Faculty of Economics and Business Studies

The official master's degree in Marketing is a full-time academic programme lasting three semesters offered at the UAB, the only campus university found in Catalonia.

If you are a graduate interested in improving the way businesses make commercial decisions, we offer advanced training in marketing, consumer behaviour and research methods, alongside a solid training in digital marketing.

If you are interested in commercial management, you will have the opportunity to enrol in a work placement in commercial companies and consultancies.

If you are interested in international marketing and negotiations, the UAB offers a double degree with the Burgundy School of Business in Dijon, France.

If you want to delve deeper into data driven marketing (decision-making process) and consumer behaviour (neuromarketing and behaviour marketing), this master's degree offers you our Eco-LAB (Eye-tracker, EEG).

If you are looking to focus on the marketing of political parties, you can specialise in sociopolitical marketing, where you will learn to make use of surveys to re-address candidate programmes in national elections.

Career options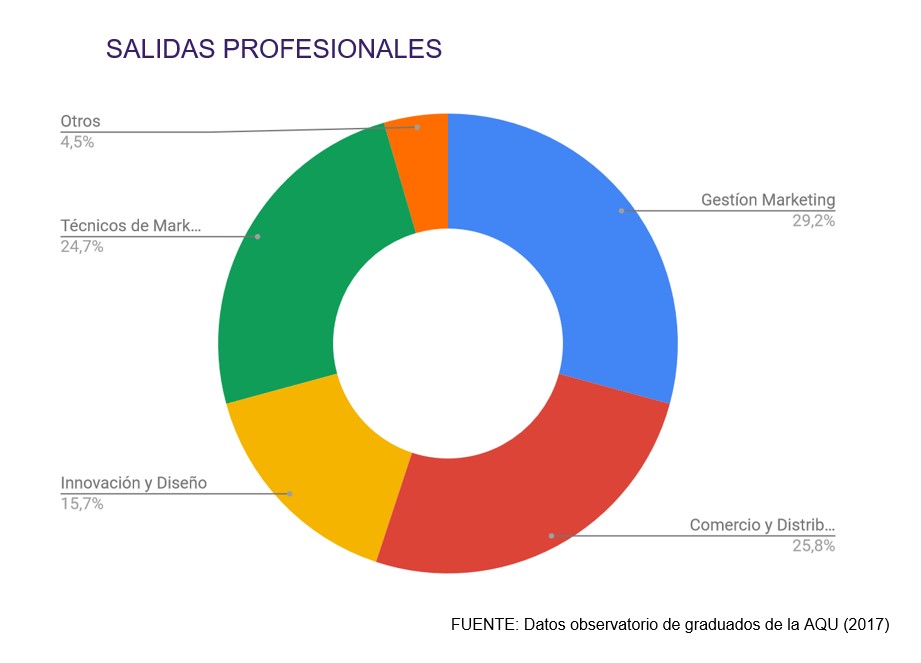 Work placements
Read more
Additional information
http://pagines.uab.cat/marketing/
Quality
More information