General information
UAB University Master's Degree

Credits: 60 ECTS credits
Beginning of the pre-enrolment period 13/01/2023
See the calendar
Pre-registration period: Closed
Places: 40 places
Price: €27.67 per credit (EU citizens and non-EU holding an EU residence permit). 2023/24 Academic year.
€75 per credit (non-EU citizens who do not hold an EU residence permit). 2023/24 Academic year.
Language: Catalan and Spanish
Mode: Classroom-based learning
Teaching centre: Faculty of Economics and Business Studies

The digitalisation of companies has affected marketing and data analysis and is a key factor for preparing organisations for this context. The university Master's degree in Marketing aims to train people in the area of marketing and places emphasis on data analysis and processing.
On the Master's degree course there are specialist and highly motivated teaching staff who will offer you training in advanced marketing, sociology and consumer psychology topics and in research methods, together with training in digital marketing.
The Master's degree course takes into account the employability of all students and offers the chance to do a curricular work placement of 250 hours, designing a calendar that will facilitate the extracurricular work placement during the second academic semester and organising a series of extra activities to facilitate this such as talks, workshops and company visits.
If you are motivated by international experience this Master's degree course also offer its students the chance to take a double degree through an exchange agreement with the Burgundy School of Business in Dijon, France, during the second semester of the academic year.
If you are interested in learning more about data-based marketing (Big Data or machine learning applied to marketing) and consumer behaviour through neuromarketing, the course offer the chance to take this as an optional module and offers students access to ECO-LAB biosensors (Eye-trackers and GSR or Galvanic Skin Response).
If you are interested in socio-political organisations or sectors the optional model in socio-political marketing which is taught in English will reinforce and reorientate your marketing training to that context.
The city of Barcelona and UAB campus offer students a great context in which to complete this exhaustive training in the world of marketing.
Career options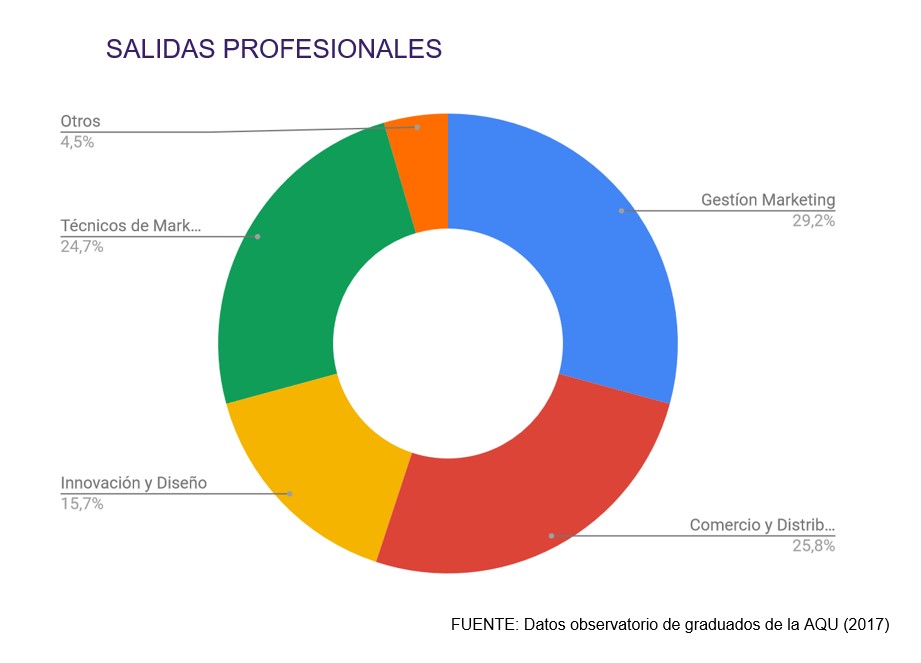 Testimonials
This Master's degree course allowed me to connect academic knowledge and data research with professional teachers who are active in the business sector and the digital world. Applying state-of-the-art tools and platforms on social media, e-commerce, search engines and changing market trends.

Lina Molina Roa
Work placements
Read more
Quality
More information