Official UAB

Credits: 60 ECTS credits
Beginning of the pre-enrolment period 11/01/2021
See the calendar
Places: 40 places
Price: €46.11 per credit (EU citizens and non-EU holding a Spanish residence permit). 2020/21 Academic year.
€75 per credit (non-EU citizens who do not hold a Spanish residence permit). 2020/21 Academic year.
Language: Catalan and Spanish
Mode: Classroom-based learning
Teaching centre: Faculty of Economics and Business Studies

The official master's degree in Marketing is a full-time academic programme lasting three semesters offered at the UAB, the only campus university found in Catalonia.

If you are a graduate interested in improving the way businesses make commercial decisions, we offer advanced training in marketing, consumer behaviour and research methods, alongside a solid training in digital marketing.

If you are interested in commercial management, you will have the opportunity to enrol in a work placement in commercial companies and consultancies.

If you are interested in international marketing and negotiations, the UAB offers a double degree with the Burgundy School of Business in Dijon, France.

If you want to delve deeper into data driven marketing (decision-making process) and consumer behaviour (neuromarketing and behaviour marketing), this master's degree offers you our Eco-LAB (Eye-tracker, EEG).

If you are looking to focus on the marketing of political parties, you can specialise in sociopolitical marketing, where you will learn to make use of surveys to re-address candidate programmes in national elections.

Career options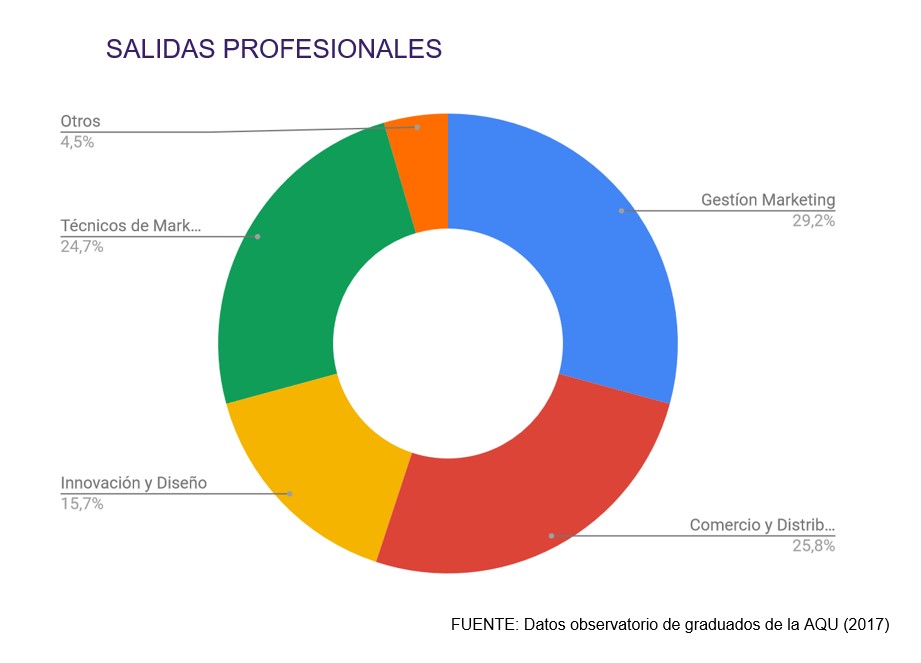 Work placements
Read more
Master's degree website
http://pagines.uab.cat/marketing/
Quality