University pre-registration period for bachelor's degrees open from 23 June to 29 July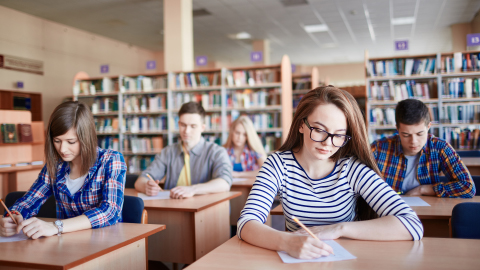 If you still haven't pre-registered at your university, here you can learn about all the information and specific registration dates.
30/06/2020
The University Entrance Exams (PAU) are coming up and students are aiming to score high and enter the university studies of their choice. If you still haven't pre-registered for university, here we tell you where to find the information needed and specific registration dates.
First of all, the pre-registration period for all those interested in attending one of Catalonia's public universities is open from 23 June to 29 July. You can pre-register through the university access portal: Portal d'accés a la Universitat de la Generalitat de Catalunya.
You can list up to 6 different bachelor's degrees and universities, in order of preference, and can change your list until the last pre-registration day (29 July 2020), once the entrance exam results are announced. You will be assigned a university and degree depending on your average score, and the bachelor's degree and university you choose. Doubts about where to find the cut-off marks? The cut-off mark corresponds to the last student admitted to a bachelor's degree, and therefore varies each year.
Are you interested in studying Education? In addition to the entrance exams, you will need to take an aptitude test: Personal Aptitude Tests (PAP). You will also have to take a personal aptitude test if you are interested in studying Translation and Interpreting with English as your B Language, and sign upo for an interview if you want to choose French or German as your B Language. You must register for the PAP before you take your PAU entrance exams.
Once you take the entrance exams, you will be able to see your assigned studies on 6 August and will be able to enrol from 7 to 10 September. Those who are assigned their 2nd choice of studies will be notified on 18 September and can enrol from 21 to 23 September. The first reassignment of studies will be published on 29 September, with enrolments taking place on 30 September and 1 October, and the second reassignment will be on 6 October, with enrolments on 7 October.
If you still haven't submitted your pre-registration, you can check the full list of UAB bachelor's degrees where you will find the corresponding pre-enrolment code under "Admission". See you soon!
More information
UAB bachelor's degrees
Canal Universitats
Related news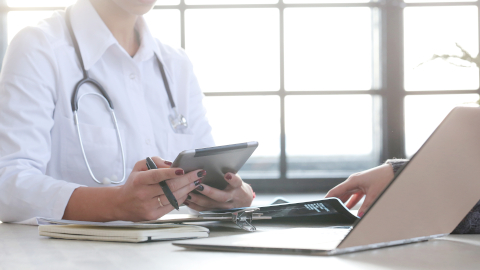 You can now consult this resource specialized in medicine and nursing
View all news