UAE Ministry for Education delegates visit the UAB
The UAB received an institutional visit from delegates of the Ministry for Education of the United Arab Emirates.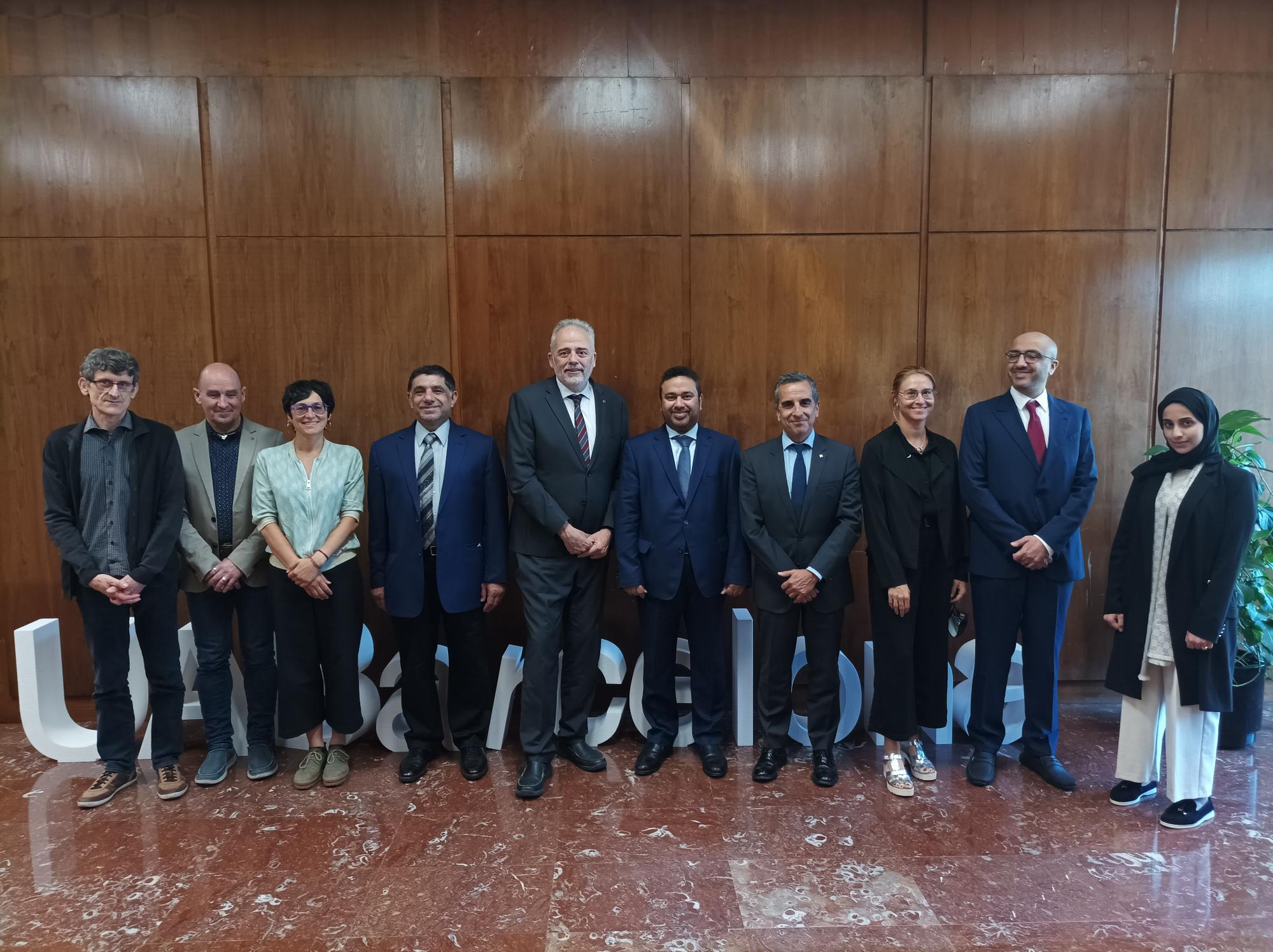 On 17 May, the Universitat Autònoma de Barcelona welcomed the institutional visit of delegates from the Ministry for Education of the United Arab Emirates (UAE), a visit which took place under the framework of the UNESCO World Higher Education Conference, held in Barcelona from 18 to 20 May.
The purpose of the visit was to analyse the corrent collaborations existing between the UAB and higher education centres in the UAE, a country celebrating 50 years since its independence. Within possible collaboration areas are the funding of programmes to learn Arabic and exchange programmes to foster mobility between UAB students and students from UAE universities.
Visiting on behalf of the UAE delegates were Mohammed Bin Ibrahim Almualla, Deputy Secretary of Academic Affairs; Mohammed Yousef Baniyas, Director of the Higher Education Academic Quality Commission; Hassan Almheiri, Assistant Deputy Secretary of Patents and Quality; Ahmed Alshamma'a, Dean of the Faculty of Engineering; and Taif Alhosani, Executive Assistant of the Ministry for Education. On behalf of the UAB, the delegation was received by Javier Lafuente, Rector of the UAB; Ramon Vilanova, Director of the School of Engineering; and Albert Branchadell, Dean of the Faculty of Translation and Interpreting; Anna Gil, lecturer in Arabic at the Faculty of Translation and Interpreting; Katja Schustakowitz, Director of the Area of International Relations; and Montserrat Alegre, Technical Assistant of the Institutional-International Relations Area.
Currently, students from the UAB Faculties of Arts & Humanities, Translation and Interpreting, Political Science and Sociology, Science, Biosciences and from the School of Engineering participate in exchange programmes with the American University of Sharjah, one of the top universities in the United Arab Emirates, both with locals and according to academic rankings, for its markedly technical and international profile.