The UAB to study gene therapy for Wolfram syndrome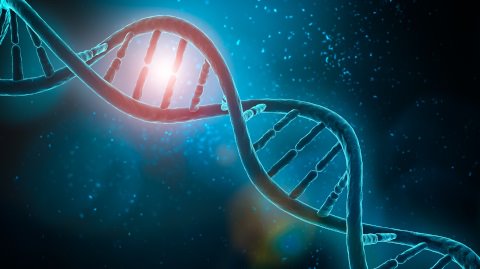 A research team led by researchers Assumpció Bosch and Miguel Chillón will soon begin working on a gene therapy that may result in a treatment for Wolfram syndrome, a severe and highly rare neurodegenerative disease. The project includes the collaboration of the association of families affected by this disease, the AFASW.
24/08/2021
The UAB recently signed a collaboration agreement with the Association of Families Affected by Wolfram Syndrome (Associació de Famílies Afectades per la Síndrome de Wolfram, ASFAW) to study a gene therapy which could result in a possible treatment for this disease. Wolfram Syndrome is a neurodegenerative disease affecting some 15,000 to 30,000 people around the world, with treatment currently focusing on managing symptoms.
The project will be led by Assumpció Bosch, professor of the Department of Biochemistry and Molecular Biology and researcher at the Institut de Neurociències (INc) and the Vall d'Hebron Research Institute (VHIR), and by Miguel Chillón, ICREA researcher at the INc and the VHIR, and lecturer of the same department.
The treatment they are aiming to develop consists in introducing a functional copy of the gene WFS1 - which causes this disease in the majority of patients - through a gene therapy vector, by introducing itself into the affected cells in order to stop or correct the progression of the disease.
The research will be developed during the next two years and is made up of two phases: first a preclinical proof-of-concept study of in vitro cells from affected individuals, and then a proof-of-concept study with model animals with the aim of collecting enough preclinical data to request authorisation as an orphan drug designation by the Spanish Drug Administration.
The total cost of the project is 180,000 euros. The ASFAW has begun a fundraising campaign to help finance the project.
Sixty people affected in Spain
Wolfram syndrome, also known as DIDMOAD (diabetes insipidus, diabetes mellitus, optic atrophy, and deafness), is a neurodegenerative disease developing in the first decade of life, with a prevalence of only 1 case for every 77,000 people. In Spain, only 60 people are known to have the disease.
The syndrome, with two differentiated types, develops in the first ten years of life and is characterised mainly by diabetes mellitus, diabetes insipidus, neurosensorial deafness, bilateral optic atrophy and neuroligical symptoms.
Two genes were identified as causing the disease: the WFS1, that codes for Wolframine, a protein located in the endoplasmatic reticulum which plays a role in calcium homeostasis and in unfolded protein response, which affects the majority of patients; and in the CISD2, located in the endoplasmatic reticulum and in the mitochondria, which is believed to contribute to the maintenance of mitochondrial functions.