The UAB attends the Asia-Pacific Association for International Education (APAIE 2023)
This year's fair has the objective of focusing on international education in the Asia-Pacific region, in line with the demands for a more sustainable future.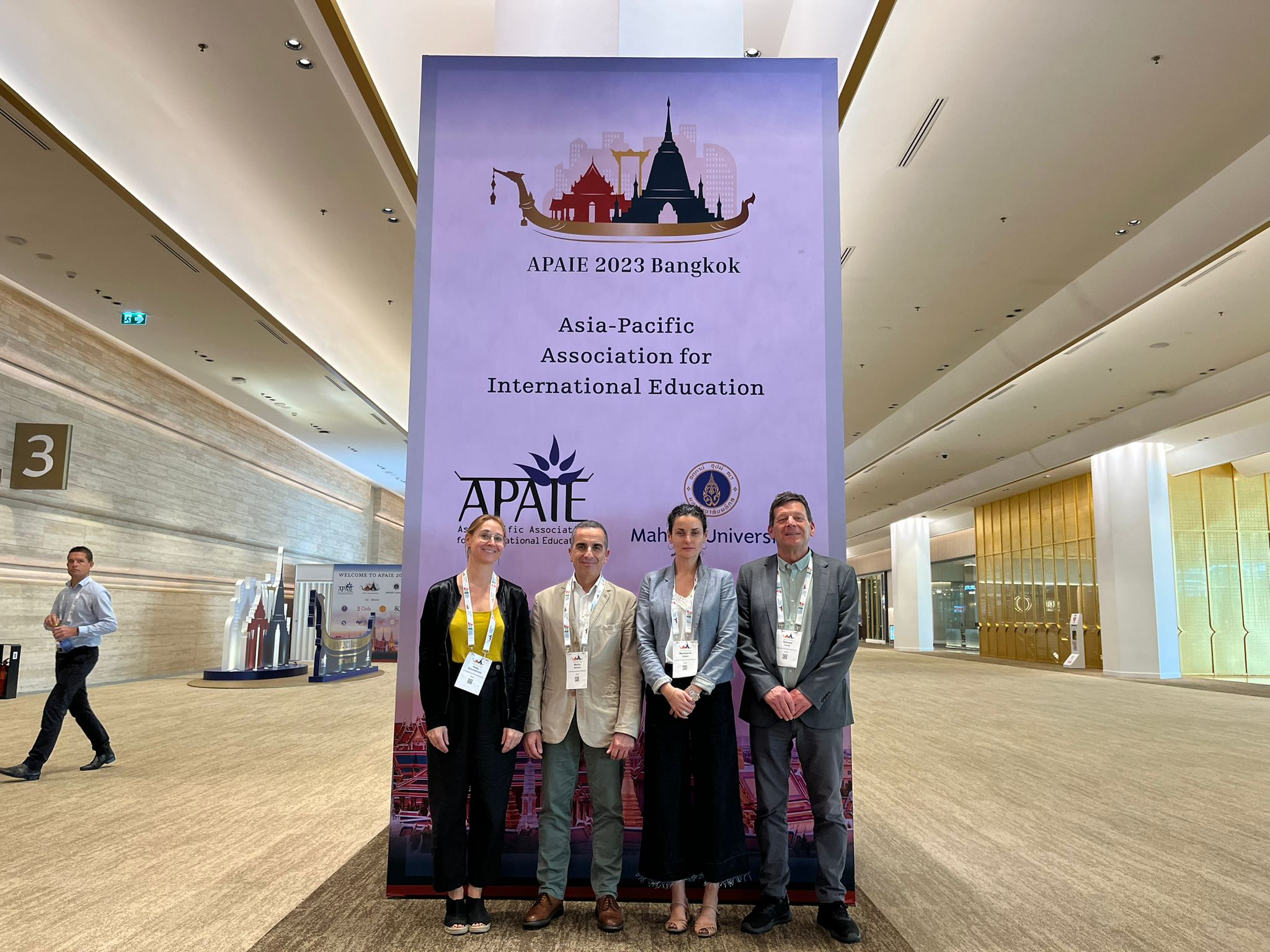 The Universitat Autònoma de Barcelona participates in the Asia-Pacific Association for International Education (APAIE 2023) fair which is taking place in Bangkok, Thailand from 13 to 17 March. This is the first face-to-face edition since the pandemic began and is the 8th edition in which the UAB participates.
The UAB shares the Study in Catalonia stand with other Catalan universities and participates in the fair by presenting its Sustainable and Inclusive Campus project. It also offers information about the different internationalisation programmes such as the UAB Barcelona Summer School, the International Tracks and the different Study Abroad programmes organised by the UAB Foundation, along with its work in the area of research.
The fair will bring together more than 25 universities allowing international links to be established and existing ones to be strengthened, especially in Asia but also in the USA, Canada and Australia.
The delegation from the Universitat Autònoma de Barcelona is led by Màrius Martínez, Vice Rector for International Relations; Katja Schustakowitz, Director of the Area of International Relations (ARI); Montserrat Alegre, International Relations Officer at the ARI; and the FUAB International coordinator Richard Turner.