The IBB co-organised the 11th Iberian Congress on Prions
Experts in the study of prions and associated diseases will meet in Barcelona on 11 and 12 May in a new edition of the Iberian Congress on Prions. The meeting will take place at the Institute of Catalan Studies and is co-organised by the Institute of Biotechnology and Biomedicine (IBB-UAB) and IRTA-CReSA.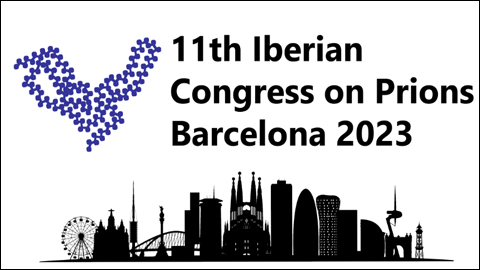 Aligned with the "one health" approach required for the study of prions, the congress serves to establish and strengthen interdisciplinary collaborations between experts in medicine, biology, veterinary medicine, biochemistry and other specialists from the Iberian Peninsula and other countries. The meeting will serve to present and discuss the latest advances and will also be a forum for young scientists to present and discuss their research.
The congress is held annually to address one of the great unsolved challenges of neuroscience, namely finding a treatment for prion diseases, which share molecular mechanisms with other protein misfolding disorders and which are highly prevalent in today's ageing society.
This year's programme includes a lecture by Martí Pumarola, lecturer of Animal Medicine and Surgery, on his thirty years of experience with prion diseases. Other topics to be discussed include prion disease of the camel, a new emerging disease in North Africa, a gene therapy for Creutzfeldt-Jacob disease in a mouse model and new advances in the study of SynuClean-D, a molecule that inhibits the aggregation of the alpha-synuclein protein and which was identified by the Protein Folding and Conformational Diseases research group at the UAB.