Sant Jordi at the UAB campus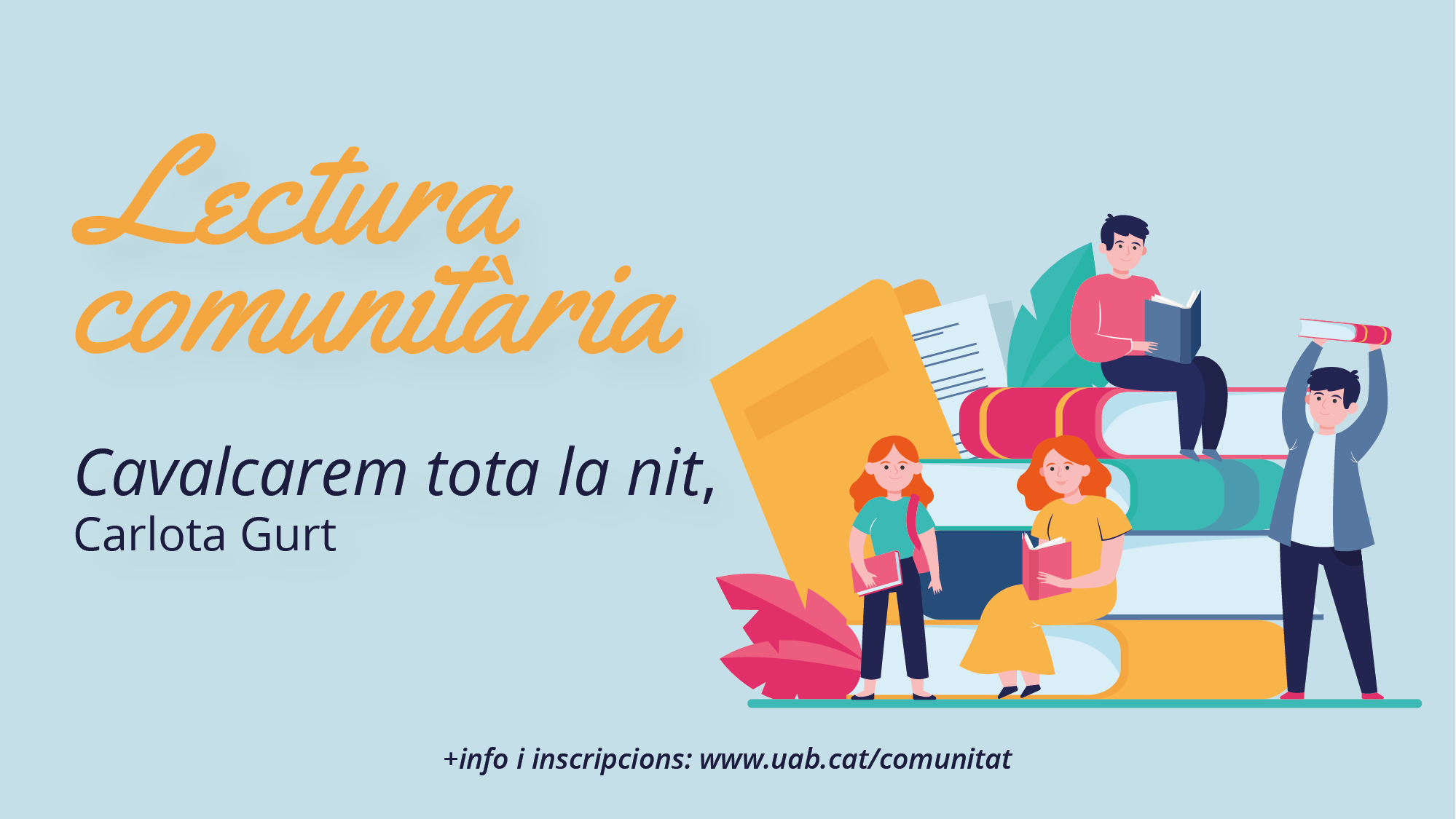 The UAB with the support of the Community Involvement Unit will make Sant Jordi's Day possible on Campus. During the week of April 19-23, a community reading will be held in front of the Resource Center, following all safety regulations.
15/04/2021
The entire community is invited to participate
Despite the restrictions that make it impossible to celebrate Sant Jordi's Day on a regular basis, the UAB makes it possible for books to be the protagonists of this day on April 23, as every year. During the week of April 19 to 23, between 10 a.m. and 2 p.m., a community reading of Cavalcarem tota la nit by Carlota Gurt will take place in front of the RESOURCE CENTER (in the Civic Square, next to the Hemeroteca, this is the location).

The entire community is invited to participate. To be part of the activity, people who are interested in taking part will have to register at this link and reserve a day and time. It should be noted that you can also participate at the same time that you pass in front of the center. Among the participants, 10 copies of Gurt's work will be raffled.

The compilation of all the readings will be published on the Community Involvement YouTube channel.