Improved treatment for water in public swimming pools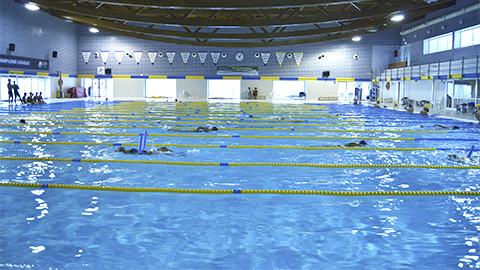 Researchers from the UAB and Ctrl4enviro, a company based at the UAB Research Park, have worked with the Fluidra company to develop a new integrated system for treating and disinfecting the water of public swimming pools that is healthier for users.
13/10/2015
This system, named Freepool, is the fruit of a collaboration project launched by Indescat, Catalonia's sports industry cluster, which has linked up Fluidra and scientists from the Hospital Clínic, the UAB and the Atlètic-Barceloneta Swimming Club.

The system disinfects the pool using neolysis technology, which combines electrolysis and ultraviolet radiation, and adjusts pH levels by injecting CO2. The researchers conclude that these technologies, which eliminate the need to use chemical products directly, significantly reduce eye and skin irritations and breathing problems.

The UAB researchers have analysed the environmental impact of this system compared to a conventional one and have observed an improvement in the quality of the environment, with oxidant levels being reduced considerably. "We have obtained surprisingly good air-quality figures", reports Anton Gomà, a researcher with the Genocov group at the UAB and founder of the startup Ctrl4enviro, based at the UAB Research Park. "The study shows a 75% reduction in oxidants, a 66% reduction in water consumption and 20% less combined chlorine in the water".