Getting engaged with gender-sensitive science workshop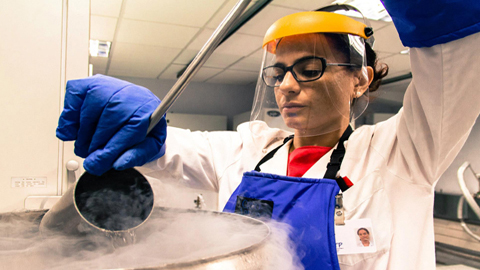 The Observatory for the Equality organises, with the support of the Doctoral School, a workshop about gender research on 15 and 22 May in the UAB Faculty of Science
27/04/2015
The workshop is organised within the framework of the European project EGERA (Effective Gender Equality in Research and the Academia). Its objective is to strengthen the knowledge about gender perspective in research projects, studying the different theoretical and methodological approaches of gender in research and making easier the contact and discussion between research staff, expert staff and staff in training, who are interested in "Gender Sensitive Research" and inclusive research.

The workshop is addressed to UAB PhD students to contribute to their cross-disciplinary education in gender and research in different academic fields such as bioscience, economy, health, engineering or social science.

The workshop is organised in two days. The first one, from 9 am to 3 pm, will have the participation of expert researchers, who will introduce the key aspects of their projects regarding to sex-gender dimension, gender perspective and social inclusion, with a debate with the people attending.

The second day, from 9:30 am to 1:30 pm, will be a working seminar for researchers in training and it will be in a nice environment to make easier the exchange of experiences and knowledge.

You can find all the information about the workshop's organisation and planning in the programme. Additionally, there is information regarding to the speakers and especially about Deboleena Roy, from Emory University (USA), who will start the workshop on 15 May. To sign up, you have to fill in the form until 10 May, 5 days before the beginning of the workshop.

Here you can find attached the workshop programme, the registration form and information about the speakers participating.