Wooded areas
Wooded areas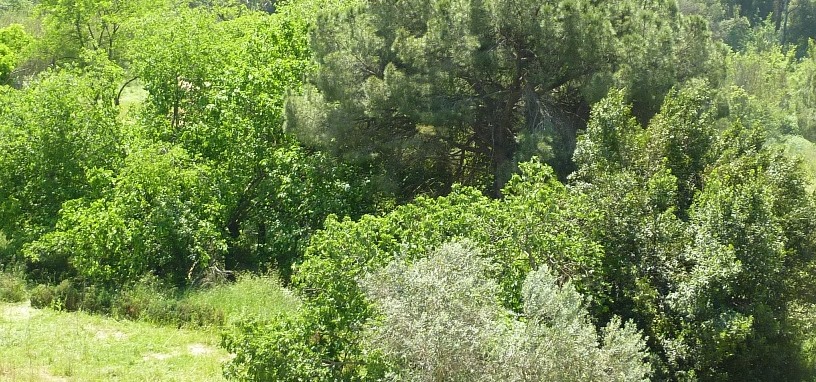 The Campus of Bellaterra of the UAB, is located in a highly urbanized and crossed by multiple infrastructure environment, with an approximate area of ​​260 hectares. Currently the urbanized area and the gardens are concentrated in the northeastern part of the campus. As for the agricultural and forestry areas, these occupy approximately 60% of the campus grounds and are distributed in a mosaic.

The forests are located mainly in the western part of the campus, around the two streams that cross it (the Magrans Can and Can Domènec) and small agricultural fields. The predominant species in over eighty hectares of forest available to the campus is the white pine. However, you can also find a patchwork of forests, ranging from pine forests and mixed forests of pines and holm oaks to small areas of riparian forest and hollows with oaks of considerable size.

Forest management focuses on specific actions to regular cleaning and clearings with the main objective to reduce the risk of wildfire.