General information
UAB's Virtual Fair for Master's Degrees, Graduate Courses and PhD Programmes
Informative sessions with directors and coordinators. From the 2nd to the 6th of October: Registration is open!
You can also send the form on this page to request personalized attention.
UAB University Master's Degree

Credits: 60 ECTS
Course begins on 13/09/2023
Beginning of the pre-enrolment period 06/02/2023
See the calendar
Pre-registration period: Open
Places: 30 places
Price: €27.67 per credit (EU citizens and non-EU holding an EU residence permit). 2023/24 Academic year.
€75 per credit (non-EU citizens who do not hold an EU residence permit). 2023/24 Academic year.
Language: Catalan (40%), Spanish (40%) e English (20%)
Mode: Classroom-based learning
Teaching centre: Faculty of Translation and Interpreting

Are you seeking to have a competitive professional profile within the multilingual language services sector? Would you like to form part of the technological revolution that is changing the panorama of translation?
This master's degree will provide you with comprehensive training you will be able to apply immediately in the workplace, offered by renowned professionals and academic experts in computer-assisted translation technologies.
You will learn to:
Manage multilingual projects
Master the technologies most commonly used in the translation industry
Translate digital products
Localise video games, websites, apps and software
Discover the challenges of localisation engineering
Benefit from machine translation and post-editing options
Design and manage graphic files
Manage all types of translatable formats
Supervise the quality of translation projects
Successfully apply the keys to digital marketing
The master's degree in Tradumatics: Translation Technologies has been an internationally renowned programme since its first edition in 2001 and is a member of the European Master's in Translation network.
Companies that collaborate with the teaching of the master's degree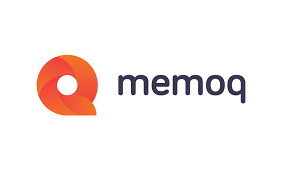 Career options
Over 90% of our alumni current work in the language services sector, with specific profiles such as these:
Multilingual language project management
Freelance translator
In-house translator
Localisation engineer and IT manager
Head of machine translation systems
Post-editing of computer-assisted translations
Quality proofreader
Technical verifier (CAT tool tester)
Layout editor (DTP)
And other profiles integrated into different language services departments, such as human resource management, hiring, sales etc.

Testimonials
The master's degree has equipped me with a wide range of technical skills that have helped me enter the labour market with a very versatile profile.

Anna Vilaseca
Coordinator university:
Universitat Autònoma de Barcelona
Quality
More information