Faculty structure and administrative organisation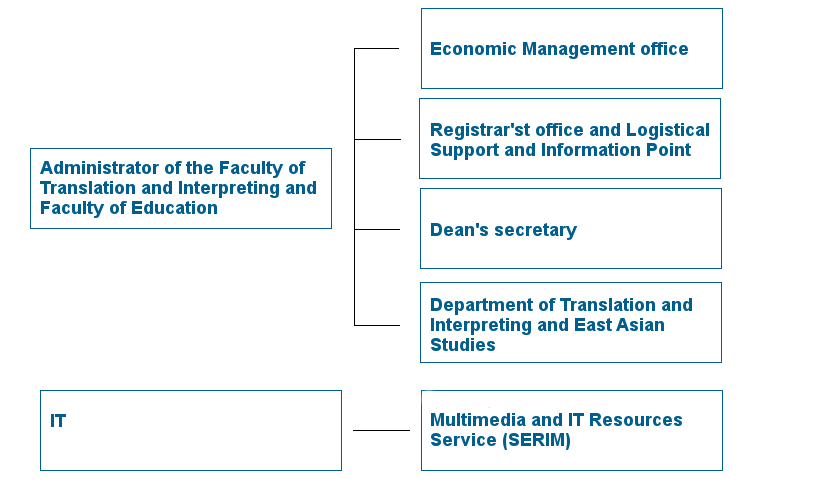 The Faculty provides a series of services to guarantee support for teaching and research, which are provided by a staff of around 30 people working in the different areas.
Their tasks are coordinated by the Services Administrator, who is responsible for managing the university services, the staff and the budget in the areas delegated by the university management.
The technical and administrative services provide the basic support for teaching and the research.
Service head
David López Curiel

serim.fti@uab.cat

+34 93 581 2464

Techinicians

serim.fti@uab.cat

+34 93 581 2464

David Galisteo Tejada
Toni Martínez Ingelmo
Joaquim Lahoz Casulla