Fourteen spin-offs to participate in the Arquimedes acceleration programme
The UAB launches the Arquimedes Accelerator, an initiative to give support to UAB spin-offs based on tools and specialised sessions that can boost their growth and improve their business model.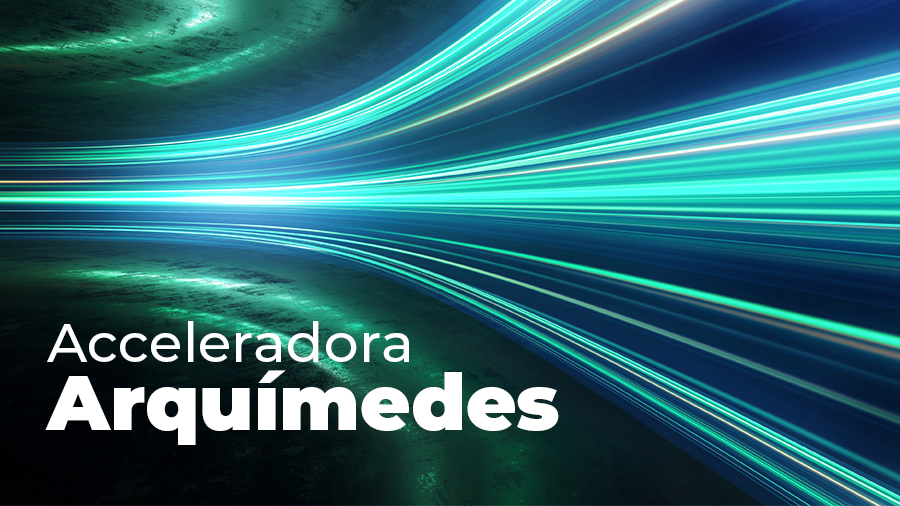 The first edition of the Archimedes Accelerator, launched in collaboration with Santander Universities, has begun with the participation of 14 spin-offs from the UAB. For two months these companies will receive specific training and personalised advice from experts in different areas of business management, which will help them to grow their businesses.
The programme offers six specialised sessions for the growth of highly innovative and science and technology-based companies, focusing on aspects such as financial strategy and company valuation, technology watch tools, intellectual property portfolio strategy, advanced taxation and legal aspects of commercial law, and access to private and public financing, with sessions on innovative public procurement and corporate venturing opportunities.
Among the Accelerator's activities, a specific conference on attracting and retaining talent will be held on 4 December at the Eureka building located on the UAB campus, and an investment forum will be held on 13 December at the UAB's Casa Convalescència - in the Hospital de Sant Pau modernist complex - which will bring together the participating start-ups with investors.
During these two months, the spin-offs will also be mentored by professional experts in different areas, who will advise and support them in the key aspects of their choice. The six mentors are: Bart Huisken, strategic advisor to various companies; Cristina Moyano, senior manager of commercial strategy at Amadeus; Jorge Tejero, a professional with experience in finance and consulting; Marta Puig, partner and head of the Tax Area at Durán-Sindreu law firm; Adriana Lafuente, partner in the Commercial Area at Durán-Sindreu, and Gustavo Fuster, European and Spanish patent attorney at Hoffmann Eitle.
The 14 participating spin-offs are companies created by UAB research staff to promote the research results they have generated through entrepreneurial projects. Most of the companies are in the field of life sciences, and the rest are from various fields, such as the energy and environmental sectors, as well as engineering. In terms of age, half of the companies are less than 5 years old, while the others were founded earlier.

Participating spin-offs:
Nanoligent: develops nanoparticles conjugated with an antitumor drug to treat metastasis. In 2022 it closed a €2.8M seed investment round with international investors.
Disrupt Therapeutics: develops a drug to mitigate the addiction-related side effects of medical cannabis in patients with chronic pain.
Telomere Therapeutics: pioneer in telomerase gene therapy for the treatment of pulmonary fibrosis. Founded in 2021 with venture capital investor Invivo Capital, closing a €2.4M seed round.
Bioeclosion: technology-based company that produces new diagnostic devices based on state-of-the-art biosensors.
AWEC: offers scientific-technical advisory services and an innovation and research service for the improvement of animal welfare.
Idetan: offers screening and treatment services for neuropsychodevelopmental and learning disorders (ADHD, impulsivity, autism, speech disorders, etc.) to academic centres (schools, academies, universities, etc.).
Ypsicon: designs, develops and manufactures components and systems for the processing and packaging of beverages, food, pharmaceuticals and cosmetics. It has developed a patented UHPH (ultra high pressure homogenization) technology that allows the sterilisation, homogenisation and stabilisation of liquids without affecting their organoleptic properties or their active components.
Distinkt: develops high-security fluorescent inks based on nanotechnology to combat counterfeiting of banknotes and luxury goods.
AEInnova: develops technologies for the production of electric energy through waste heat recovery.
Aeris: ofereix serveis i productes a indústries i entitats públiques per a millorar la qualitat ambiental de les seves emissions mitjançant el tractament dels seus residus.
Aslogic: ofereix activitats de consultoria, enginyeria i desenvolupament d'aplicacions per fer una gestió de recursos (persones i maquinari) més eficient i sostenible al camp de l'aeronàutica i la logística de centres mèdics.
Tectum Garden: ofereix serveis de disseny, instal·lació i manteniment de horts urbans i altres sistemes d'agricultura urbana.
Inari: centrada en serveis d'orientació, acompanyament, formació i assessorament en l'àmbit dels processos reproductius i la criança d'infants i adolescents.
Inèdit: especialitzada en anàlisis ambientals de cicle de vida de productes. Ofereix serveis i formacions d'anàlisi de processos per fer-los més sostenibles.
Arquimedes website: https://webs.uab.cat/acceleradoraarquimedes/