Come to know your library!
If you have just arrived to the UAB and you want to use the services and equipment of the UAB Libraries, you have different ways of discovering everything we have to offer. We'll help you get all ready to start the new academic year!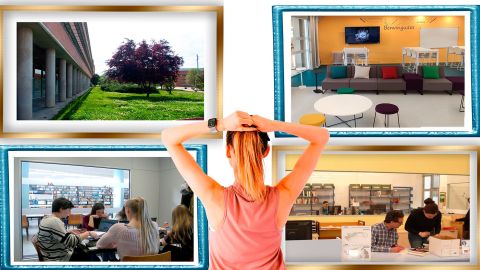 Virtual Escape Room: "Save the Library"

In a fun way, you will learn about all the services and resources that are available to you and that will help you throughout your studies. The estimated duration of the activity is ½ hour.
Face-to-face visits and training sessions
Check the training calendar to sign up for sessions organized by your reference library, which will allow you to learn more about:
The services offered (face-to-face and online)
The library spaces
How to locate a document
What can be borrowed?
Who to contact to resolve doubts
Visit of the facilities
You can also request a session with an agreed time: https://www.bib.uab.cat/formacio/solicitud_curs.php
Web page First visit to the library
On the First time to the library website you will find basic information to start using the UAB libraries: which is your reference library, the UAB card, how the loan service works, the reading lists recommended by the teaching staff, access to the digital library, study and work spaces, social networks and much more.
Welcome to the UAB Libraries!
Quality education