Alimenta't amb ciència: a project to fight against fake news in the field of nutrition
The UAB and the UB launch a dissemination platform to fight misinformation in the field of nutrition, safety, technology and food sustainability.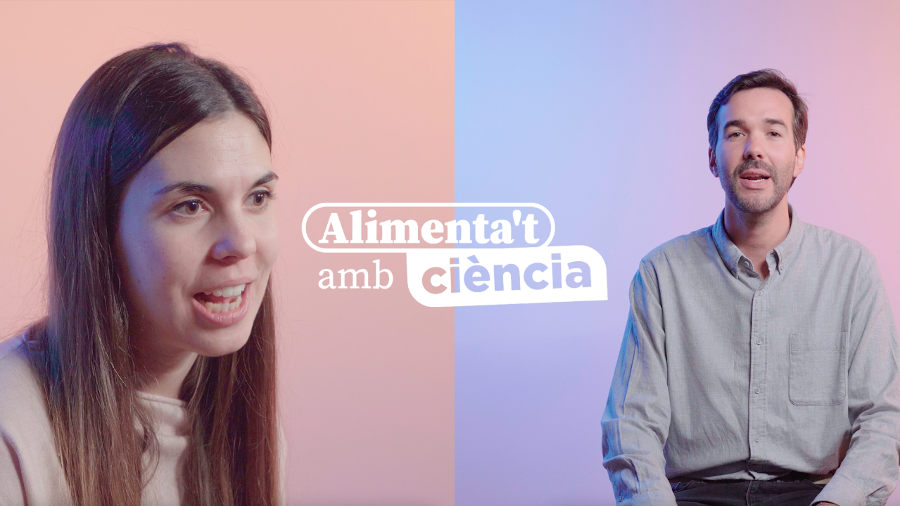 Are food additives toxic? Is eating fruit at the end of a meal fattening? Are ecological eggs safer and healthier than those conventionally produced? Does coconut oil reduce cholesterol? In the field of nutrition and food, finding out the veracity of a potentially misleading piece of news is not easy. The widespread dissemination of fake news in the agri-food sector can confuse consumers who are committed to health and food sustainability.

Alimenta't amb ciència is an innovative project for the creation and dissemination of audiovisual material to help fight the spread of fake news and misinformation in the field of food sciences. This initiative has been launched by lecturers Oriol Comas-Basté, from the Faculty of Pharmacy and Food Sciences and the Torribera Food Campus of the University of Barcelona, and Carolina Ripollés-Ávila, from the Faculty of Veterinary of the Autonomous University of Barcelona.

The project, funded by the Catalan Foundation for Research and Innovation (FCRI) in the 2022 Joan Oró call, has the support from the Catalan Association of Food Scientists and Technologists and the Catalan Association of Food Sciences (ACCA).

Science against food fake news

"The spread of fake news is six times faster than real news, and this creates an impact on society", notes lecturer Oriol Comas-Basté, from the UB Department of Nutrition, Sciences and Food and Gastronomy. "This phenomenon is dangerous because eating is an everyday thing which, is closely tied to health", notes the researcher, who is also a member of the Research Institute for Nutrition and Food Safety (INSA-UB).

"Digital platforms and social networks lead to excessive exposure to these fake news. One of the most affected sectors is the agri-food one, to the extent that even some studies note that 30% of fake news around the Internet are about food", notes lecturer Carolina Ripollés-Ávila, from the UAB Department of Animal and Food Science.

This initiative, to be active during 2023, includes the participation of highly specialized research staff of Catalan universities and research centers that will respond to the citizens' questions and worries about nutrition.
A platform open to citizens' questions

The website of this project offers the users general information about this initiative and videos that will be periodically uploaded to treat several topics of social interest regarding food. The project can be followed on social networks (Instagram, Twitter, Tik tok, YouTube), where audiovisual capsules and news on the topics analysed by the experts will be shared.
With this initiative, the project aims to build new bridges for dialogue with all those worried about nutrition, detection of fake news and fact-checking in this knowledge field.