Would you like to study an Online Master's Degree in a Spanish University?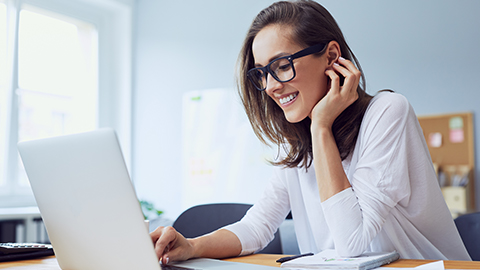 More than 150 programmes with international acknowledgement and the UAB guarantee. More than 150 online master's degrees, graduate studies and specialization courses.
16/04/2020
Whether you are an international student that wants to study a UAB programme without leaving home or a working professional that needs to combine a graduate study with their job, the UAB offers a tailor-made online training.
A few months ago you might not have thought about studying an online master. However, due to the current situation where the population is locked down because of the COVID-19 pandemic, we have identified a growing interest among international students for online programmes, in particular our master's degrees and graduate studies.
The Universitat Autònoma de Barcelona offers you more than 150 masters, graduate studies and specialization courses with online teaching. To study an online master in one of the best universities in Spain offers you many advantages:
Obtain a degree from an international acknowledged university, with the guarantee and the prestige of the Universitat Autónoma de Barcelona, leader in international rankings.
Study without leaving home in these difficult times where the pandemic makes mobility complex.
UAB online master's degree have a teaching method specially designed for virtual learning via our virtual campus and all the benefits of digital tools.
Check our master's and graduate studies webpage from the UAB. You will find a comprehensive list of official masters, UAB specific masters, graduate studies and specialisation courses.
Admissions are open! Limited availability!
More information:
Online masters and graduate studies
Official masters
UAB Specific masters and graduate studies
Specialisation courses
Masters and graduate studies in English
Masters and graduate studies with international mobility