Sustainability and environmental commitment
Barcelona Zero Plastics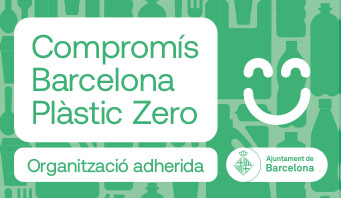 Casa Convalecencia adheres to the Barcelona Zero Plastics commitment, an initiative promoted by the BCN+Sostenible network organized by the Barcelona City Council's environment department.
This seal accredits the institution as an organization that works to reduce single-use plastics in the city of Barcelona.
Casa Convalescència abandons the use of plastic bottles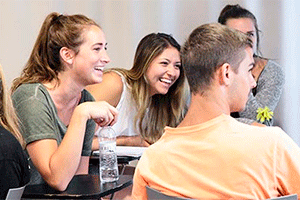 The centre's management provides glass water bottles to all users who request it. This gesture is intended to be a way of contributing to the reduction of waste and raising awareness of the problem of excessive consumption of non-reusable plastic and, at the same time, improving the service offered to all users of Casa Convalescència.
Making it easier to get around by bike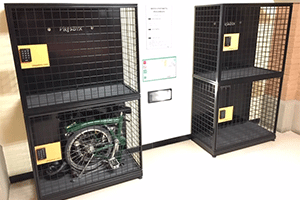 Observing the increasing trend of users to travel by urban bicycles, Casa Convalescència has installed four double bike racks in the garden and four lockers for folding bicycles, which are within reach of workers, course attendees and general users.