Consumption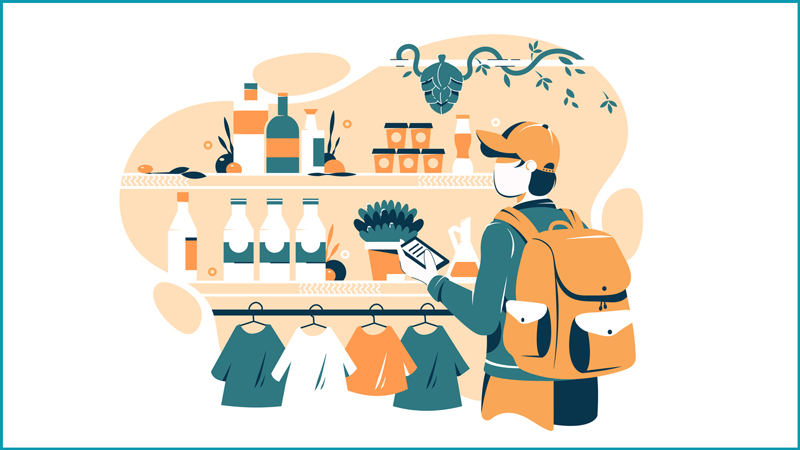 The objective of this Societal Challenge is to examine how the processes of production and consumption of goods and services relate to the resource use (raw materials and energy) and the resulting environmental impacts during their lifespan and how they affect to technological transitions and to human well-being.
The disappointing results achieved so far in relation to global sustainability goals flag the need to improve the models used to inform and support experts and decision makers in the definition of realistic sustainability goals and the development of effective sustainability policies.
On the one hand, there is a need to analyse goods and services from a Life Cycle perspective and a systemic approach considering the potential resource constraints that can limit the achievement of future sustainability goals, as for example meeting the UN Sustainable Development Goals (SDGs) and the European Green Deal. Currently, the UN Environment Program serves as the Secretariat of the Global Life Cycle Assessment Data Access Network that aims to achieve better data accessibility and interoperability.
On the other hand, there is a need to improve existing quantitative approaches for the analysis of production and consumption processes, taking into account the factors that influence peoples material standard of living, and their food, energy, and water security. These factors can only be observed across different dimensions and scales of analysis which, in turn, entails that much of the sustainability discussions are based on indicator-based approaches that cannot address complex issues and which strengthen the silo governance syndrome. There is thus a need to better understand who is producing and using energy and materials in the economic process and why; how to study the entanglement between the pattern of production and consumption considered as an emergent whole; how to explore the relation between technology and social practices; and how to integrate the representation of processes that are taking place simultaneously across diferent scales and analytical dimensions.
In Societal Challenge 4, we will develop new tools in relation with sustainability objectives considering two complementary approaches: (i) inventories of products - i.e. the combination of LCA and Material Flow Analysis and (ii) inventories of production and consumption processes to understand the sustainability of the various products and services.
The CONSUMPTION challenge brings together the IASTE and SOSTENIPRA groups.