The Board welcomes its new members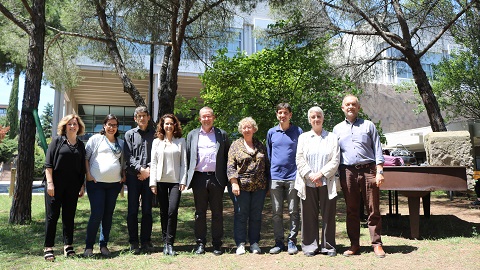 The Board approved the 2018 year-end closing in the meeting that took place on 30 May. Furthermore, new members joined the Board.

03/06/2019
FAS closed its accounts with €1.223.776,68. The Board approved this balance, the sum of results and the 2018 memory of the tax year. You can check all these documents here.

New members joined the Board of the Foundation on this meeting. These new members, who are part of the teaching and research staff in university, had previously collaborated with several programmes in FAS: Albert Branchadell (Faculty of Translation and Interpreting), Glòria Estapé (Faculty of Business and Economics), Àngel Puyol (Faculty of Arts and Humanities) and Digna Couso (Faculty of Education). They will be part of this body as chairs, their duty being to help the Foundation in their tasks and helping in its proper administration.

The debates continued on to discuss the creation of the Consulting Board as a body with non-binding advisory tasks. They approved that this body will be formed of people that were previously part of the presidency of FAS, of representatives from city halls of the region, of people linked to public administration, entities or research groups of the fields in which FAS works or linked to the field of communication or the business sector. The director of FAS will act as secretary of this new body. This body's composition is expected to be approved in the next Board for its full implementation during the 2019-2020 academic year.

This meeting counted on the presence of Carles Sánchez, Sònia Hernández, Montserrat Balagueró, Xavier Such, Maria Rosa Català, Jordi Prat Fernández, Jose Luis Albertos, Albert Branchadell, Glòria Estapé and Digna Couso.