Resolved the three calls of the Fund of Solidarity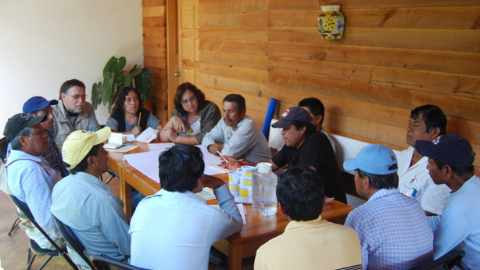 The resolution of the three calls for the UAB Solidarity Fund for this academic course have been published.
31/05/2021
The three calls for applications for the UAB Solidarity Fund have been resolved. First, in the framework of the XXXVIII call, nine cooperation and education projects for Global Justice have been approved by PAS and PDI staff. Secondly, five masters and doctoral student initiatives have been accepted under the E2020-2021 call. And finally, in the extraordinary call COVID-19, five projects aimed at preventing, reducing and / or reversing the social impact of the Covid-19 pandemic are funded.
Call XXXVIII addressed to PDI and PAS has been resolved with the approval of nine proposals for an amount of 72,912 euros, including six projects of international cooperation and three initiatives in the field of education for Global Justice. Within the framework of the line of cooperation projects with countries of the South (line 1 of the call), the six projects correspond to actions of training, research and strategic interuniversity alliances in the fields of agriculture, sovereignty and communication for social transformation. The countries where the projects will be implemented are Brazil, Uganda, Mexico, El Salvador, Gambia and India, when the health emergency situation makes it possible. In the line of education for Global Justice (line 2 of the call), three proposals will be implemented in the context of the UAB on awareness and education in gender, environmental justice and scientific dissemination on human genetics.
On the other hand, the call E2020-2021, aimed at encouraging the participation of master's and doctoral students in university cooperation actions, has been resolved with the approval of five projects directly linked to the studies of applicants. They will take place in China, Mexico, Panama and Uruguay and the total amount awarded is 8,551.82 euros.
And finally, the extraordinary call for COVID-19 has approved four projects for a total amount of 29,964 euros funding proposals for the promotion of mental and physical health and supporting people in a situation of greater vulnerability due to the pandemic.
Link Financed projects Call FSXXXVII (in catalan)
Link Financed projects Call ES2020-2021 (in catalan)
Link Financed projects Extraordinary COVID-19 Call (in catalan)