Administrative structure
Administrative structure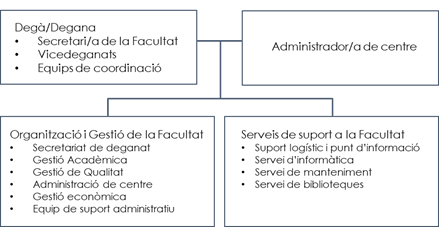 The Centre Administration is the basic administrative structure providing service to the development of official academic activities and basic research.
It is also responsible for the administration of university services, for the administrative and services staff, andfor the management of funds in the area designated to it by the Executive Administrator.
The Centre Administrator may not have any academic or research duties.
The Faculty of Sciences is open weekdays from 8 a.m. to 9 p.m. The faculty closes during winter and spring break. There may be variations in the opening hours in the months of July and August. Please check the website for more information.