A message of encouragement to the children in Juvenile Justice Centre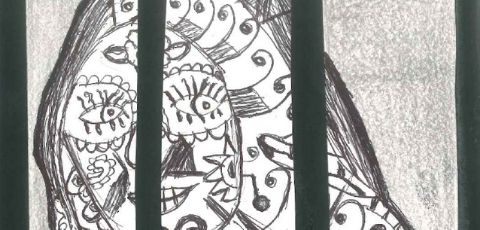 The FAS Justice programme maintains its activity and the volunteers have sent videos of encouragement and they have suggested activities to the young people in Juvenile Justice Centres.
20/05/2020
The FAS volunteering programmes maintain their activity despite the current situation of lockdown and several volunteers have sent a video in which they spread messages of encouragement to the young people in Juvenile Justice Centres, all with lots of love and sense of humor. Pol, joking about his "neighbor" keeps playing the song "Resistiré", send force to overcome the quarantine. Laura and Carla say that they miss the inmates. In the video, they also give tips to have fun during the quarantine. Joan suggests the mimic game or Mariama suggests the body language game and music challenge to spend a pleasant time. The video ends with a collection of memes/Tik Tok to make smile the inmates.
Besides the video, the Justice volunteering programme is sending online activity suggestions to all Juvenile Justice Centres with which the Fas foundation collaborates: dance, creative expression through collage, reflective questions, among many others.

The Justice volunteering programme contributes to breaking the isolation and fostering the integration and social rehabilitation of people deprived of liberty. It is addressed both to adults who are in different prisons and young people in juvenile justice educational centres.