International placements
International placements FUAB Formació Tourism and Hotel Management
Students of all programmes may undertake both curricular and extracurricular placements abroad.

Access to placements
The School, through its Jobs Bank and Placements Unit, offers its students over 700 places at partner institutions and companies in all sectors of Tourism.

These offers are posted on the UAB Campus Virtual intranet and on social networks. All students may apply for these offers as indicated in each one. Once selected, students should contact the Placements Unit for the cooperation agreement to be drawn up.
Admission requirements
To undertake a placement, students must meet the following requirements.

a) They must be enrolled on the university programme to which the basic competences acquired on the placement correspond.

b) They must not be employed by the partner organisation where they wish to undertake the placement or be related up to the second degree of kinship to a manager or external tutor.

Coaching

Students can enrol in coaching sessions and activities which are offered by the School's counseling service aimed to guide them to deploy their potential and develop their career plan.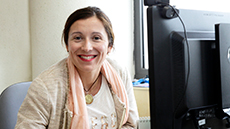 International placements contact
Gemma Sagué
internships.fuab@uab.cat
93 592 97 10