Inclusive Democratic Participation - Roundtable
In occasion of the international democracy day Kudwa, Transmedia Catalonia and the municipality of Ripollet organize the "Inclusive Democratic Participation" conference. Roundtable discussions and working groups will be held to discuss difficulties and strategies to ensure everyone has a voice in our municipalities.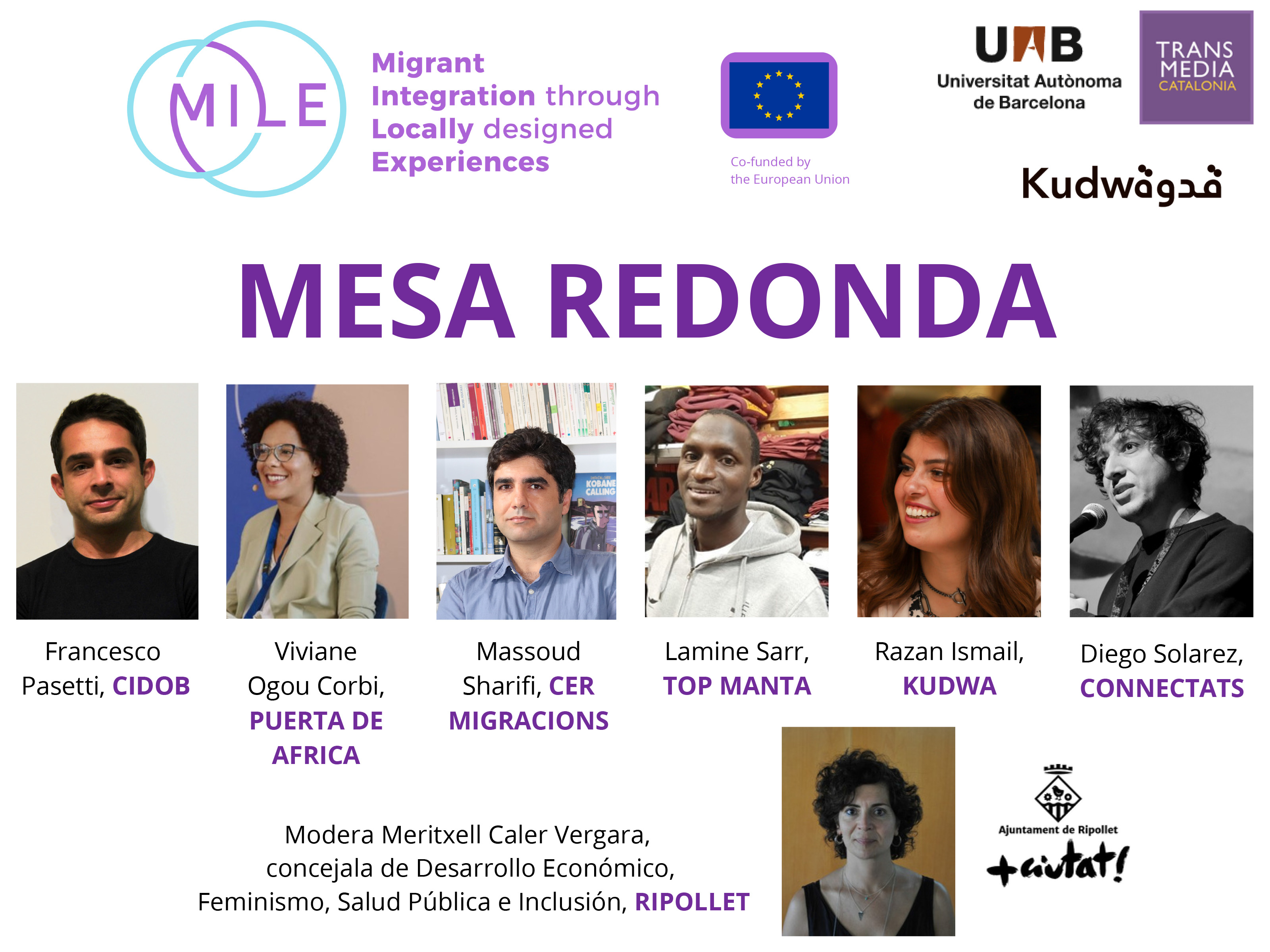 What?
In the spaces of decision making and policy making, there are many participatory mechanisms that are coming to light such as public consultation, citizen consultation and other research and surveying mechanisms. New spaces are also being created. However, we have to ask whether having such structured open spaces, in fact, means accessible spaces? Are citizens voices really being heard, or are there some voices that are louder than others? Does having the right to participate, inherently means access to and practice of that right?

In the context of Project MILE and the local event we are planning in Ripollet, we aim to tackle citizen participation and civil society engagement and create invited and open spaces for everyone, we wish to embrace the power shift and proactively provide migrants and refugees with the tools to self organize and lead their own advocacy efforts.
Why?
Based on the focus group we conducted in the context of Ripollet, we found no lack of issues and causes that call for self organization, rather a lack of tools, mechanisms and motivation.
We also found a few informal spaces for exchange and advocacy, however, they are overcome with a sense of limitation and lack of representation.
They are experiencing a marginalization of their civic participation rights, especially in the context of voting. They are not only excluded from the formal political decision making process, but also from the existing spaces of active citizenship. Furthermore, they are also facing a lack of representation in the existing spaces of civil society.
On the International Day of Democracy, we wanted to create a space, where everyone can come together to share their experiences and learn from each other. We want to provide the tools and mechanisms that will empower the citizens and the community to take the lead in their own advocacy efforts. This will not only increase the capacity of the community, but will also build trust and mutual understanding among the stakeholders and create a space for inclusive democratic participation.
Who is invited
The Migrants and refugees of Ripollet and surrounding areas
Organizations that work in Migration and Inclusion.
Policy and decision makers.
Anyone who is interested in building a democratic and inclusive community where everyone contributes equally and proactively towards the good of this community.

AGENDA
18.00 - 18.10 Reception - Mile Project General Introduction
18.10 - 19.10 Round table
Collective of academics, migrant leaders, and activists will share their stories and advice on the topic of inclusive democratic participation
19.10 - 19:50 Working Groups - World Café
19.50 - 20.00 Networking

Participació Democràtica Inclusiva
September 15, 2022 - 18 - 20 pm
CIP Centre d'Interpretació del Patrimoni Local de Ripollet
Carrer del Molí d'en Rata, 1, 08291 - MAP