PRUAB celebrates its tenth anniversary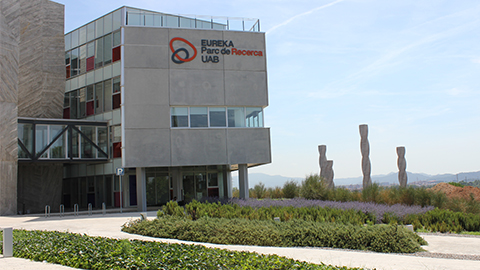 On Friday 26 May the UAB Research Park celebrated its tenth anniversary with a conference which will debate the future of science parks and their role in the knowledge economy. The event included the three founding partners (UAB, CSIC and IRTA), research centre directors and private firms.
15/05/2017
Ten years ago the Universitat Autònoma de Barcelona (UAB), the Spanish National Research Council (CSIC) and the Institute for Agri-Food Research and Technology (IRTA) created the UAB Research Park as a strategic alliance to strength relationships between research and business. Since then, the PRUAB has become the tool of synergies between institutions and companies.

To commemorate this anniversary, the PRUAB organized on 26 May at the Eureka building an event with the participation of Margarita Arboix, President of the Board and Rector of the UAB; Emilio Lora-Tamayo, President of the CSIC; and Josep Maria Monfort, Director General of IRTA.

The conference included a panel discussion on "The Future of Science Parks and Their Role in the Knowledge Economy", moderated by Javier Lafuente, Director of the PRUAB and Vice Rector for Innovation and Strategic Projects at the UAB, and with the participation of Josep Miquel Piqué, President of the International Association of Science Parks and Areas of Innovation; Mariona Sanz, Director of Business Innovation Action; Neus Sabaté, founder of the company Fuelium, and Pere Vallès, Director of Scytl.