Luis Fernando Morales publishes a book on editing with Focal Press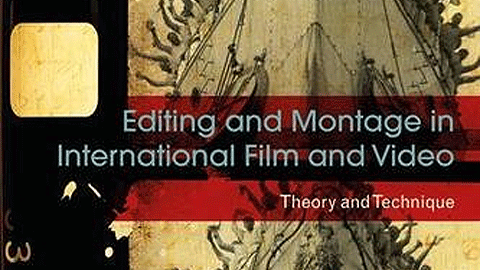 For the first time, a researcher in Spain has published a work with Focal Press (Routledge): Luis Fernando Morales, lecturer at the Faculty of Communication Studies, recently published Editing and Montage in International Film and Video: Theory and Technique.
17/05/2017
Luis Fernando Morales, lecturer of the Department of Advertising and Public Relations and Audiovisual Communication at the UAB, recently published Editing and Montage in International Film and Video: Theory and Technique with Focal Press, an imprint of the English publishers Routledge-Taylor & Francis. Morales thus becomes the first researcher in Spain to publish in Focal Press, a renowned publisher of media technology books.

In his work, the author offer a complete theoretical and practical approach to the art and technique of film and video montage and editing. The different chapters explain, with full detail and very didactically, a variety of aspects such as the history, technology, and the theory and narrative techniques used in audiovisuals.

He also talks about practical operations, psychology and cognitive effects of editing through examples of films, TV series and programmes, news, adverts, video clips and interactive formats for mobile phones. The book also includes a special self-training section with exercises so that readers can put into practice some of the basics of editing.

Morales received his bachelor's degree in Communication Studies from the University of Lima and holds a master's degree and PhD in Audiovisual Communication and Advertising by the UAB. He is author of Teoría y Práctica de la edición en vídeo (Theory and Practice of Video Editing) and of several research papers published in academic journals. In 2010, he published at the UAB his doctoral thesis, entitled Diseño para el estudio del impacto perceptivo del overlapping audiovisual (Design for the Study of the Perceptive Impact of Audiovisual Overlapping).