Infographics at the UAB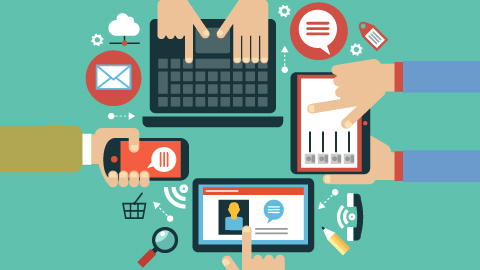 Jordi Català works the synthesis of information in visual pieces with the aim of communicating with those very images. The objective of the exhibition is to bring this technique closer to communication professionals, and show how these pieces can be adapted for the social networks.
09/12/2016
The UAB Exhibitions Hall (Communication Library and General Newspaper Archives, located at the Plaça Cívica) will be offering an exhibition by Jordi Català, infographic designer and UAB lecturer at the Department of Audiovisual Communication and Advertising. Entitled "Del cúter a les xarxes" (From the Cutter to the Networks), the exhibition will be on display until February.

The exhibition focuses on a series of examples and strategies on how to use infographics effectively. Infographics serve to compress the information communicators aim to transmit into images. The visual composition is often accompanied by small written details with information which is important or which cannot be extrapolated from the images. In this sense, Jordi Català aims to reach his public by synthesising contents to the maximum and taking into account how today's society receives its information. His exhibition was therefore created to show how infographics can be used in social networks.

The exhibition was proposed by José Luis Valero, lecturer at the Faculty of Communication Studies, and author of books such as La infografía: técnicas, análisis y usos periodísticos, and the more recent Infografía digital. La visualización sintética.

The exhibition will be on display until 24 February.