The Generalitat opens a call for 23 new Serra Húnter positions at the UAB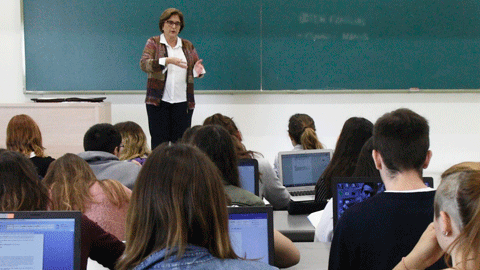 During the 2012-2020 period, the Government of Catalonia aims to recruit some 500 new faculty members into the Catalan public universities under its Serra Húnter programme. In this year's second call there are 23 vacancies available at the UAB.
Teaching and research staff
18/07/2017
The Government of Catalonia recently published its second call for applications 2017 of the Serra Húnter Programme in which it aims to hire new lecturers according to international quality standards. There are 23 positions available in a variety of UAB departments. The call is open until 1 October.

This programme aims by 2020 to hire 500 new lecturers with consolidated academic records, comparable to international standards. The Serra Húnter Programme offers positions in the following categories: full professor, associate professor/senior lecturer, tenure-eligible full professor and tenure-eligible lecturer. Information on this second call for applications 2017 can be found here.

The selection process to choose the candidates will consist of two parts. The first will be an international campaign to inform academics of the positions offered by the universities. This part will focus on informing aspirants on the documents they will need to present when applying for one of the positions. The second part consists in the selection process per se, with access to the positions offered and which will begin with the official call for applications.

In the first phase of the programme, which went from 2003 to 2010, a total of 428 tenured associate professors were hired.
More information: Serra Hķnter Programme