Daniel Gaitán wins the Daniel Carasso Fellowship to promote public food procurement
A new project on sustainable public food procurement led by ICTA-UAB researcher Daniel Gaitán is one of the two proposals awarded by the Foundation Daniel and Nina Carasso.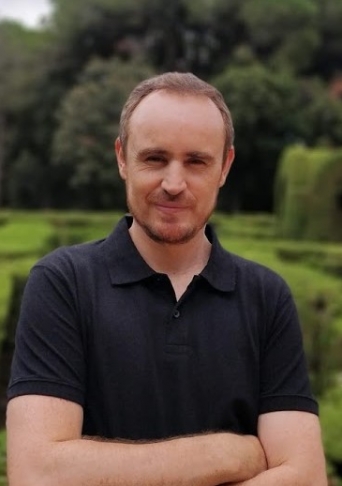 The first edition of the Daniel Carasso Fellowship, aimed at supporting young postdoctoral researchers committed to systemic research on sustainable food in Spain, has also awarded the project on the digitization of seeds presented by the Spanish researcher Raquel Ajates González.
Daniel Gaitán's project "Sustainable public food procurement in Spain: evidence to date and scaling opportunities" will be carried out at the ICTA-UAB, where he is part of the SEVERAS project (Socio-Environmental Vulnerability in Rural Spain).
Daniel Gaitán holds a degree in Ecology and a PhD in Sustainability of Food Systems from the Universitat Autònoma de Barcelona. He will analyze sustainable food public procurement initiatives at the national level to provide keys on where and how to carry out the necessary modifications in public policies. with the aim of achieving better results and defining the obstacles to its execution.
To promote the development of sustainability transitions in food systems, Gaitán will create a database on the current situation of the public purchase of sustainable food in Spain, which can subsequently be used as a baseline for future research.
Sustainable public food procurement can "help to achieve many objectives", be they social, environmental, educational, health-related or that "encourage a transition towards agroecological food systems". However, the researcher points out that these experiences of sustainable public food procurement "are few" or are still at an early stage of development.
Gaitán assures that he shares with the Daniel and Nina Carasso Foundation "the same vision on how food systems should be transformed", and explains that this process of restructuring and modifying what has been established so far, supposes a "radical transformation" of current systems.
The Daniel Carasso Fellowship includes funding of €160,000, consisting of €120,000 to cover the salary of the recipients over a 24-month period and a further €40,000 to support research activities.
The Daniel Carasso Fellowship award ceremony will take place on14 October 2021 in Madrid, an event in hybrid format during which the two selected researchers will be presented with a sculpture by the artist Jaume Plensa.