Can school gardens be part of the solution to grow food in cities?
With climate change, scarcity of arable land and a range of negative environmental impacts from extensive agriculture there is a need to develop solutions to grow food in cities and reduce the environmental impact of agriculture.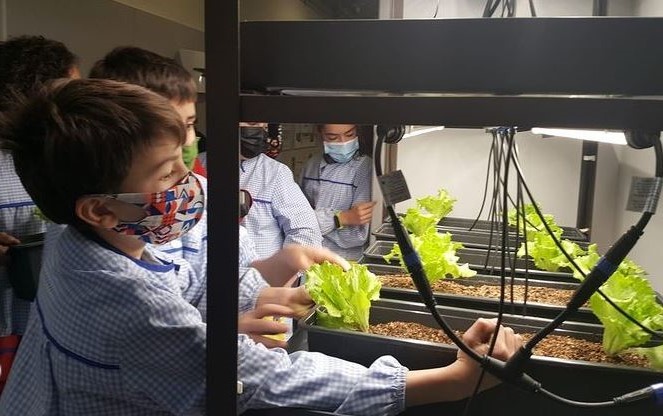 In the framework of the ERC URBAG project, and through a partnership with the company Campos Estela, the UAB and the Universitat Pompeu Fabra, a vertical farming school pilot project has been developed.
This project will grow lettuce and microgreens vertically in the school, where they will be consumed onsite in Campos Estela's canteen. Last week, children at Escola Mare de Déu de la Salut (Sabadell), planted the first lettuces. This project applies current research from the ICTA-UAB, using the latest techniques, reusing waste resources and reducing water and fertiliser use. For example, the project uses waste resources for the lettuce substrate by using a mixture of compost, cork waste and Struvite.
This project also offers a great opportunity for children, teachers and parents to learn about growing vegetables and where their food comes from. The project includes interactive educational sessions for children to understand the carbon footprint of food.