Partnership courses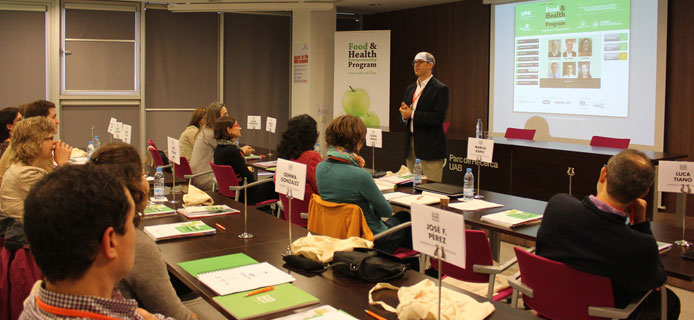 The university works together with different institutions and organisation to organise courses, workshops, seminars and other events for entrepreneur training.

Barcelona Food & Health Entrepreneurship Program

This is a week-long international programme aimed at researchers in the field of food and food products who want to turn their innovative research into market products. The programme has been offered since 2006 at the University of California at Davis.

A combination of practical sessions and theory on aspects such as the validation of markets and technology, business validation, intellectual and industrial property and financing options. It is offered with the collaboration of the European Patents Office, the European Commission and professionals from the food industry.

Technology and Innovation Forum: solutions for dependents

Organised by Sabadell Economic Promotion and the UAB Research Park with the support of the Parc Taullí Health Corporation. This is a dynamic forum for relations between companies and researchers working in the field of social and health sciences. It includes a presentation, a marketplace for presenting research trends and brokerage among the participants.

Entrepreneurial Initiative

This programme is offered by the School for Industrial Organisation which belongs to the Ministry for Industry, Energy and Tourism and it is funded u the General Directorate for Industry and Small and Medium-sized Companies. It is aimed at students who are taking Masters degrees at the university and who want to know about the process of creating a company and the figure of the entrepreneur.