Cristina Gallach, invested as Honoris Causa Doctor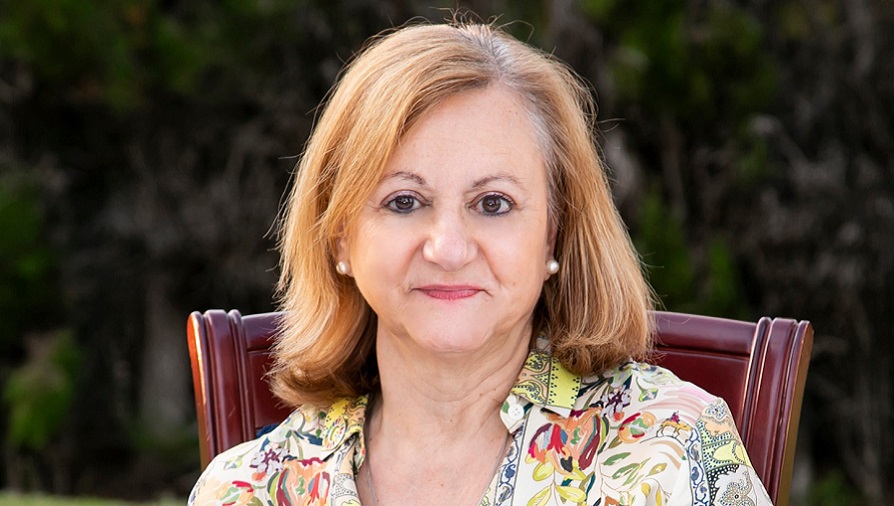 Cristina Gallach is a great defender of gender equality and an honorary member of the Association of Economists of Catalonia. She has worked for mass media as well as for public institutions, and her career is distinguished by a great international trajectory.
16/05/2022
In 1982, Cristina Gallach graduated in Information Sciences from the Universitat Autònoma de Barcelona and subsequently studied a Master's degree in International Relations at Columbia University in the United States.
Gallach has had a long national and international career. The journalist has worked in the media such as El 9 Nou, where she began her career, in Catalunya Ràdio and in Agencia EFE. She has been a correspondent in Brussels, the United States, Central Europe and Eastern Europe, in fact, she was a correspondent in Moscow during the fall of the Soviet Union.
Cristina Gallach has also worked in public institutions. Since 1996, her career has focused more on information and communication in international institutions. Gallach is the only woman to have held senior positions in NATO, where she was communications advisor and deputy spokesperson for the Secretary General, and in the European Union, where she was director of communications for the High Representative of the European Union for Foreign Policy. In the Council of the European Union, she was also spokesperson for the Spanish government of the Presidency and responsible for the Office of Equal Opportunities.
In addition, the journalist is the only Spanish woman who has held a senior position at the United Nations, an institution she joined in 2014. She was responsible for communications for Secretary-General Ban Ki-moon, Deputy Secretary-General, Special Adviser and Head of the Department of Public Information. Cristina Gallach is Spain's High Commissioner for the development of the 2030 Agenda and a global reference in the implementation of the Sustainable Development Goals (SDGs). She is also the Secretary of State for Foreign Affairs and for Ibero-America and the Caribbean.
Now, Cristina Gallach has been awarded an honorary doctorate by the Governing Council of the Autonomous University of Barcelona, proposed by the Faculty of Communication Sciences. A more than well-deserved appointment.
Carmina Crusafón, professor of the Department of Journalism and Communication Sciences of the Faculty, was the godmother and the person in charge of presenting the investiture ceremony. The ceremony, which was open to the whole community, could be followed in person and by streaming. You can watch it again on the YouTube channel of the Universitat Autònoma de Barcelona.