UAB licenses two patents to Devicare to improve kidney stone diagnosis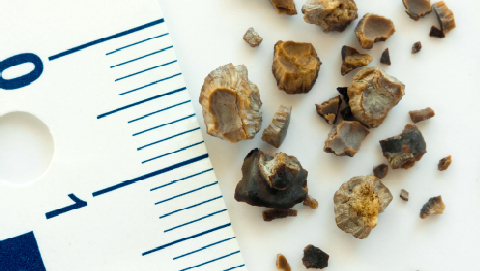 The agreement between the two entities will permit an improvement in the development of a system which is more precise in determining if a patient has kidney stones and their composition.
25/02/2015
The Research Group of Separation Techniques in Chemistry (GTS) at the Universitat Autònoma de Barcelona (UAB), led by professor Manuel Valiente, has worked with the universities of Masaryk and La Sapienza, to design a set of innovative analytical techniques for the laboratory diagnosis and prediction of kidney stones. The GTS forms part of the TECNIO d'ACCIÓ network and is one of the leading research groups in the country in improvements in diagnosis, monitoring and treatment of patients with kidney stones.

The new method, patented by the UAB, increases the efficacy of medical diagnoses of kidney stones through a characterisation and classification system of the analysis of hyperspectral images of the stones.

This method is complemented with a second patent which protects the analysis system through the use of artificial neural networks. Researchers from the UAB and Masaryk University identified a set of metabolic markers (pH levels, oxalate, uric acid, etc.) which when analysed in an artificial neural network is more precise in determining if the patient is developing kidney stones and, if so, the composition of the stones. These results can make it easier for medical staff to decide on which corrective action to take, either through medications or with food complements, with the aim of avoiding new formations.

This technique, intellectual property of the UAB, will be further developed by the Devicare company, with the aim of bringing it into the market thanks to a license agreement between the two entities. The company, located at the UAB Research Park, works on innovative solutions for treatments for chronic patients by implementing technologies which allow for the monitoring, prognostic, diagnostic and treatment of diseases. The agreement between the two entities allows Devicare to continue improving its detection, analysis and classification methods for kidney stones.

Renal Calculus
Renal calculus is a chronic disease affecting one in every ten people. The formation of stones is accompanied by painful episodes known as renal colics, with a recurrence of 60% at five years and 80% after 10 years. Moreover, these painful episodes not only affect the quality of life of patients who suffer from this disease, their treatments can cost public healthcare up to 3,000 Euros per patient.