International Welcome Days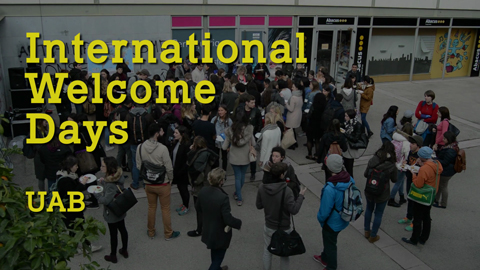 The International Students Welcome Days (IWD) of the year 2017-2018 will take place from 12th to 16th September 2017.

It will be a week plenty of activities, training workshops and gatherings organized for international students to get to know the UAB student societies. Moreover, we will be having an international lunch where each of you may bring and share typical dishes from your country. The IWD are a great chance for you to know more about the UAB and, thus, make the most of your stay in Barcelona. On the IWD you can also meet other newly arrived international students and local students that participate as a Mentor.

Soon you'll have more information abut the programme of activities.