ICTA-UAB's Victoria Reyes García elected to prestigious National Academy of Sciences
ICREA research Professor at ICTA-UAB Victoria Reyes-García has been elected to the U.S. National Academy of Sciences in recognition of her distinguished and continued achievements in original research.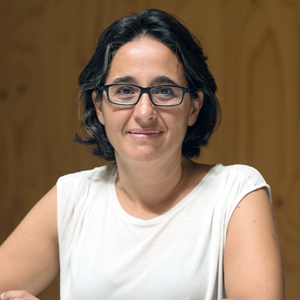 Victoria Reyes-García is among 30 newly elected International members announced by the Academy, which also elected 120 American members, 59 of whom are women, the most elected in a single year.
The NAS has also elected another Spanish researcher, Luis Enjuanes, Research Professor at the National Biotechnology Center (CNB), Madrid. So far, only seven Spanish researchers had been chosen to form part of the institution.
Victoria Reyes-García (PhD Anthropology, 2001, U. of Florida) is ICREA Research Professor at the Institut de Ciència i Tecnologia Ambientals of the Universitat Autònoma de Barcelona (ICTA-UAB). Her research focuses on local ecological knowledge systems, including their benefits, drivers of change, and potential contributions to conservation and development. From 1999 to 2004 she lived among Tsimane' hunter-gatherers in the Amazon, where she has long-term research. Since 2006 she coordinates the Laboratory for the Analysis of Socio-Ecological Systems in a Global World (LASEG), which catalyzes research on the dynamic relations people-environments. She has about 200 peer-reviewed articles and 3 edited books. Her research to study Indigenous and local knowledge is funded by the European Research Council.
Her research encompasses the interdisciplinary study of dynamic relations among peoples, biota, and environments. She uses a multidisciplinary perspective (working with ecologists, economists, psychologists, agronomists, archaeologists, and computer scientists) and empirical data to analyze the effects of global change on rural societies, and social responses to environmental issues. Her research draws on the insights from the natural and behavioral sciences at multiple levels- from the views of villagers in developing nations to those of policy-makers in industrial nations. Her current areas of research include local indicators of climate change, public participation in the documentation of local knowledge, the adaptive nature of local environmental knowledge, indigenous peoples and cultural change, and local participation in biodiversity conservation.
Those elected this year bring the total number of active members to 2,461 and the total number of international members to 511. International members are nonvoting members of the Academy, with citizenship outside the United States. This year's NAS member cohort includes 59 women, the most elected in a single year. "The historic number of women elected this year reflects the critical contributions that they are making in many fields of science, as well as a concerted effort by our Academy to recognize those contributions and the essential value of increasing diversity in our ranks," said National Academy of Sciences President Marcia McNutt in the announcement.
The National Academy of Sciences is a private, nonprofit institution that was established under a congressional charter signed by President Abraham Lincoln in 1863. It recognizes achievement in science by election to membership, and—with the National Academy of Engineering and the National Academy of Medicine—provides science, engineering, and health policy advice to the federal government and other organizations.