ICTA-UAB participates in the City and Science Biennial
From 21 to 26 February, Barcelona will be holding the third edition of the City and Science Biennial, with a wide-ranging programme of popular science activities to bring science closer to society.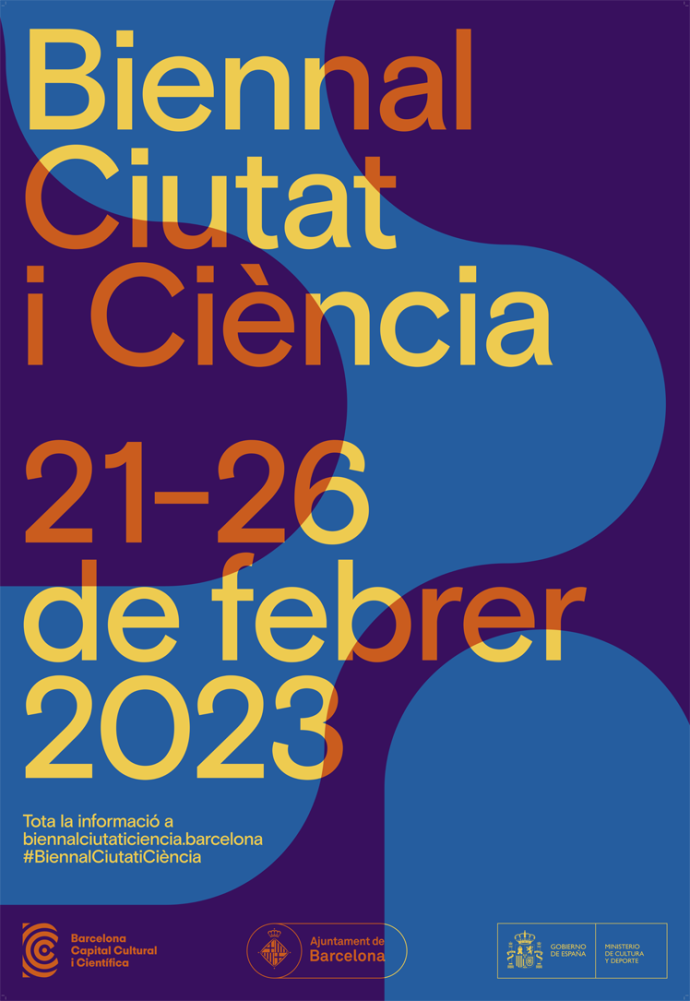 The event, which this year will focus on living, is curated by ICTA-UAB researcher Helen Cole, and will include the participation of different scientists from our centre.
For six days, conferences, workshops, guided tours, artistic performances, seminars and debates will invite you to reflect on the fact that we live in a time full of challenges of all kinds and on all scales, and on how to address, from a scientific perspective, the crises to which we are exposed today.
The Biennial will focus on the science that observes the relationships of our species with the natural, human, and digital environment. It will offer an active and proactive vision of that science that promotes relationships, coexistence and brings us closer together. That which encourages participation and opens the door to greater citizen involvement.
Cities, where most of the population lives today, will appear as the preferred scenario, with the tensions and contradictions that this entails, and with the science that should allow us to resolve them, connecting diverse fields of knowledge, such as social, environmental and health sciences.
Activities offered by ICTA-UAB
Thursday, February 23rd, CCCB
18:00-19:30h
"Raval Resilient: l'adaptació a les onades de calor de les comunitats migrants del Raval"
By Panagiota Kotsila
19:30-21h
"Raval Resilient: el barri a través dels ulls de les persones residents"

Presentation of a participatory project organized by Panagiota and Manuel Franco (Universidad de Alcalá) and with project management by ICTA master's alum Lourenço Melo, this project will also result in a photography exhibition which will be on display in the Raval (exact place/dates TBD)

Friday, February 24th, IEC
19:30-21:30h
"The Green Divide - Stories of activism and environmental justice in Europe and North America". Session moderated by Isabelle Anguelovski featuring the presentation of documentary shorts by Alberto Bougleux on environmental justice that came from the GreenLULUs project.

Saturday, February 25th, CCCB
12:30-14h
"Cap a un pensament planetari en salut pública"
Moderated by Margarita Triguero-Mas.
Saturday, February 25th, IEC
17:00-18:30h
"Els residus electrònics a les ciutats: problemes actuals i oportunitats futures"
By Laura Talens and with introduction by Susana Toboso.