Anthropogenic impact on coastal and ocean ecosystems in the last 150 years
A Master's student from ICTA-UAB working with members of the TRADITION (ERC) team has reconstructed 150 years of anthropogenic impact on coastal and ocean ecosystems in Brazil using digitized historical newspapers.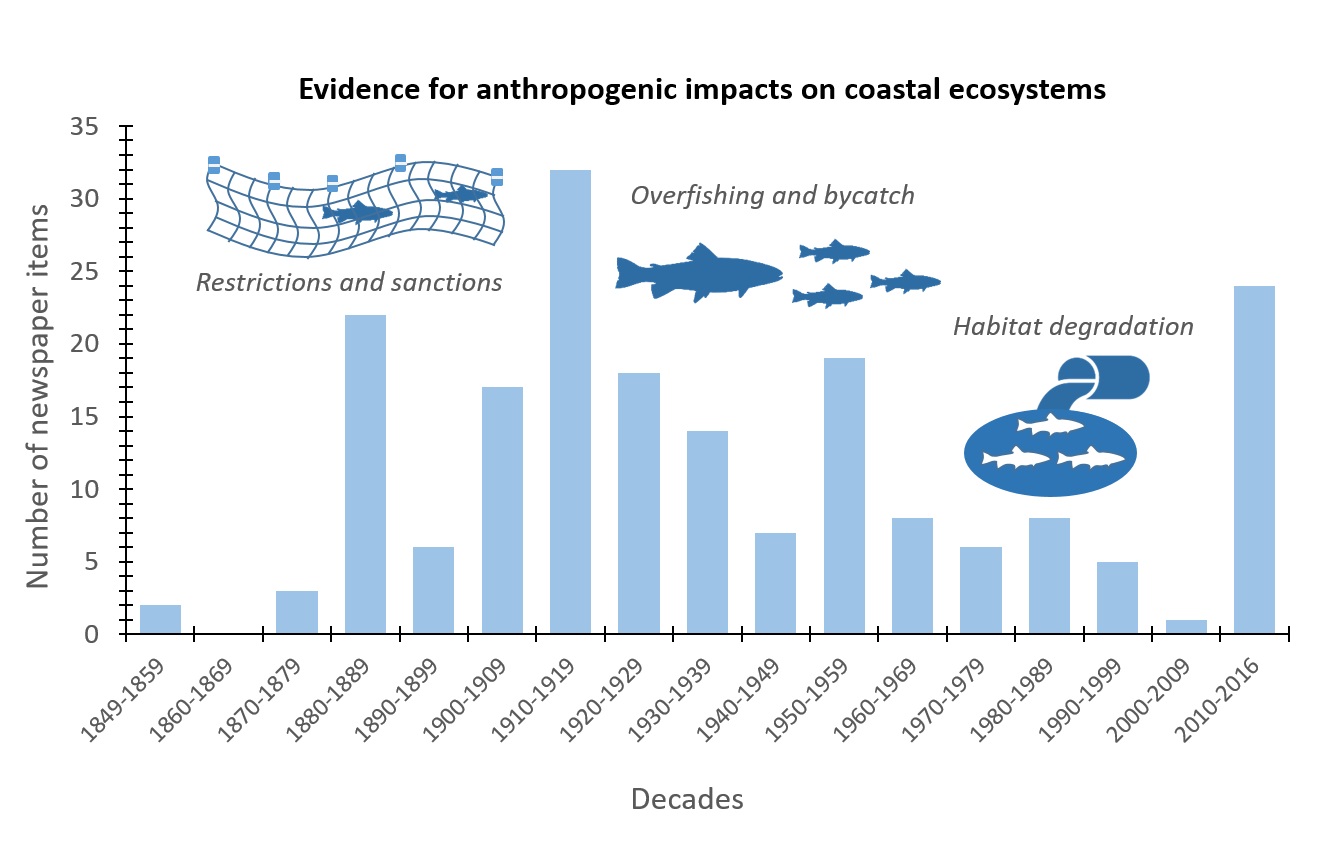 For his Master's dissertation, Santiago Sandoval systematically analysed hundreds of items in newspapers published between 1849 and 2016 in the state of Santa Catarina, one of the largest fish producing territories in Brazil. He found evidence for anthropogenic impacts on marine fish and shellfish dating back to the end of the 19th century.
These historical newspapers were also found to contain information on local community perceptions of environmental and resource changes, thus potentially providing complementary data for studies involving local, traditional-citizen knowledge in conservation and management programs.
Digitization has made historical newspapers readily accessible through online platforms, offering a relatively cost-effective approach for historical socio-ecological analysis, particularly in times of world-wide mobility restrictions.
The article has been published this week in Ocean and Coastal Management.